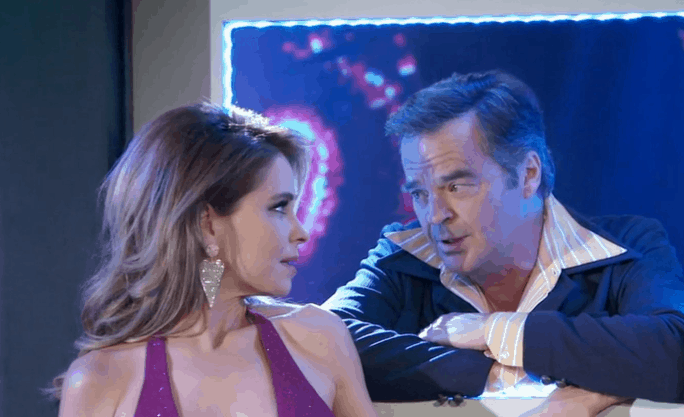 General Hospital fans are sitting here wondering what is going to happen when the world of Port Charles blows up in everyone's face here soon. The Nurse's Ball came to an end this week, and that was a great relief to many. There is nothing else for them to deal with and go on, and there is very little left for anyone to do other than figure out how to get the answers they need. Sonny and Margaux are arguing, but he is not the only person she's upset with. She's also unhappy with Laura and what she has going on. People have yet to catch on to what her own husband is doing with Ava, and their plan seems to be working somewhat. We are confused, but Laura is also in trouble, and someone has to hurry up and find her before it's too late. We are just sitting here beside ourselves about most of that, and we cannot figure that out.
Also, there is Kristina, who is back to herself for the most part. She's feeling horrible, ugly, and no good about what happened to Sam, though. She thinks that she's got her own life back, but her older sister is involved in the cult and cannot make her own mind up to stop. She is going to hatch a plan to allow her to interfere with the lives of those around her, and we cannot figure out what they can do otherwise to make this situation seem a little bit better. We just hope that they can figure it out, but we aren't sure they can at this point. Will her sister put her in more danger this week? Or will there be more we don't know about? We cannot wait to find out.
What's Happening on General Hospital
WATCH: Josslyn fulfills Oscar's last wish – to sing their original song at the #NursesBall. @RealEdenMccoy @itsgarrentho @phideaux_xavier #GH pic.twitter.com/DOhtKsCVZy

— General Hospital (@GeneralHospital) May 23, 2019
It's a new week, but we can't stop watching this clip from the Nurse's Ball last week.
What's Next on General Hospital
"A woman is dead because of you!" #GH pic.twitter.com/KEKE0Qdetz

— General Hospital (@GeneralHospital) May 23, 2019
We have sad news for fans going into this Memorial Day weekend. It turns out, there is nothing that you will be seeing today that you haven't seen before as the show is going to stay off the air for the holiday. You might get a rerun or you might get some sports or something else, but Memorial Day is not the day for drama to unfold as you get into Port Charles. What happens to Kristina as she tries to save her sister is going to remain a mystery. What happens to Sam as she tries to figure out how to take down Shiloh and the DoD once and for all will have to wait. What happens when Maxie and Peter get involved with Molly's plan will have to wait. Everything is falling apart right now, but that will all have to wait until the day is over and the new week has officially begun.
And that's not all. We know Sam is feeling very low as she feels helpless to stop what is happening around her. She knows that it is bad news, but she doesn't have enough proof to stop this without them taking off and leaving and going to another city to do the same thing to other young people. But, what will happen when that does happen? We cannot decide how she is going to get herself out of this mess and come out on top, but we assume it will be with Jason and Sonny's help, and probably even the help of Margaux at some point.
Stay tuned for more General Hospital and be sure to check out TVOvermind daily for the latest General Hospital spoilers, news, and updates.
Tell us what's wrong with this post? How could we improve it? :)
Let us improve this post!