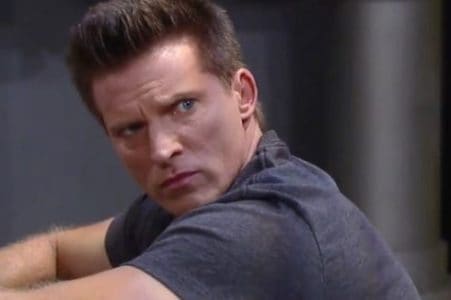 General Hospital spoilers tell us Patient Six is back and ready to make some life changes. He's got Jason's face — his old face, that it. And now we are seeing that he has Jason's memories. He's Jason, and he's going to tell anyone who will listen when he finally makes himself known to anyone who will listen to him. And that's going to cause a few problems since Jason is there, he's living his life, and he is just fine the way he is. But Patient Six is not backing down, and we are SO excited about all of this.
He's got a game to finish, and he's not going to do anything but make sure people know who he is and what he needs from them. He needs people to understand that he is who he says he is, and that he is doing what he needs to do. He is going to make sure people get it. They need to get that he is Jason, and he can provide the memories and anything else they need to prove it, but we think that Port Charles residents might not be so quick to believe.
If Patient Six is Jason, who is Jason? People are going to be very upset about this, especially someone like Sam who has kids with this man and has lived with him for so long. If he's not her husband, who is he? Does he know he's not Jason? The suspense is killing us all.