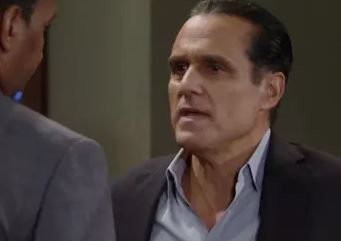 General Hospital fans know things are going down this week with Patient Six, but they might not be what they seem. He's got a way to get to town, so it's only a matter of time before he shows up in Port Charles. Does he know he shares the same face as a very well known man around town? And how will people begin to react when this man shows up with Jason's face? We think there will be some serious confusion, and we think that Franco will put himself right in the middle of all that's going on.
We don't blame him, of course, after all he's learned in the past few weeks. But we can't help but wonder about this. We honestly don't know what is going on, but we know that things are getting a little bit crazier by the minute. He knows he has to get to this particular town. He's already called Sonny. And we can't help but wonder if it's because he knows Sonny or because someone told him to call the number. We just want answers, and we have a feeling we will start getting some of those answers in the near future.
This week will be a big one for the patient, and we can't wait to find out what is going to happen with him. We can't wait to see if he is the twin, if he is the original, if Jason knows this. If Sonny knows this. We can't wait to find out.