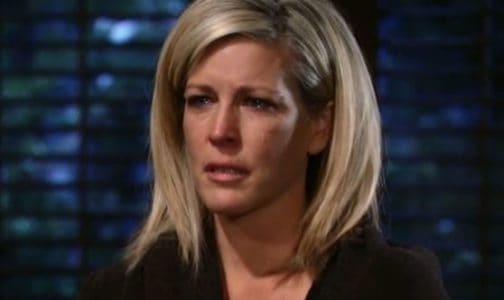 General Hospital fans aren't sure where things are going to go with Carly and Sonny when she finds out what happened that night he was shot and kicked into that hole. She's got a long history of suffering from illness and she knows what it's like when things aren't easy to control with her personality. She's got a lot of history with that, but what is going to happen probably won't mimic that. She won't love it, and we can't say there is much to love about her.
She's going to lose it, and she's not going to see where Sonny is coming from. She's not happy when the people she loves are hurt, and she's not going to forgive Sam for this. On that note, what about Jason? How is he going to feel about it? Will he be all right with the fact that Sonny tried to protect her even after she did that to him, or will he be upset with his friend for doing that?
He won't know what to do in this situation, but we know he will want to find out what happened to Sam. And we want to know what Sam is going to feel when she realizes what she did was true. Will she believe she really did something like that? She will have to since she's remembering it so vividly, but she's going to be very upset. She's not handling this well, and it could affect her recovery.