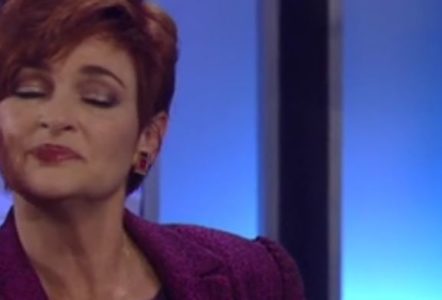 General Hospital spoilers indicate Sonny learns something shocking. He's going to find out it was Ava who took it upon herself to switch Morgan's medication, and he's going to be more than a little unhappy about what happened to his dead son. It seems that the sale of the hospital is going to fall through now that Finn made such a large donation, and it seems things are going to fly out of hand right now for all people involved in Port Charles life. Olivia wants to buy the hospital, and she went out of her way to make that happen. When Finn stepped in with his donation, things went awry.
Olivia is the woman who killed Morgan, but Ava ultimately switched his medication and caused him to go down a very destructive path. It's been a very devastating time for all involved, and Olivia is going to see how many more lives she can ruin with this information. She's going to find a way to take this information to Sonny so that he and everyone else in the area leaves her alone long enough to avenge the death of Sonny and Carly's son. If they can do that, she can go about her own business without anyone being any the wiser.
Anna is going to learn a few things today that might shock her. She's been working so hard to reach the past and figure out what it is she knows about Valentin, and we find out today what she's looking for in her own past. She's someone who cannot help but wonder what's going on in her own life, and she's looking for a way to finally realize the truth. She's going to learn something today, and it's going to change the game. She's also going to find out that Laura and Nina are working on a deal, and she might want to get into that situation herself to prevent Laura from being hurt. Nina isn't into doing anything for anyone else these days, so it only makes sense Anna might want to interfere.