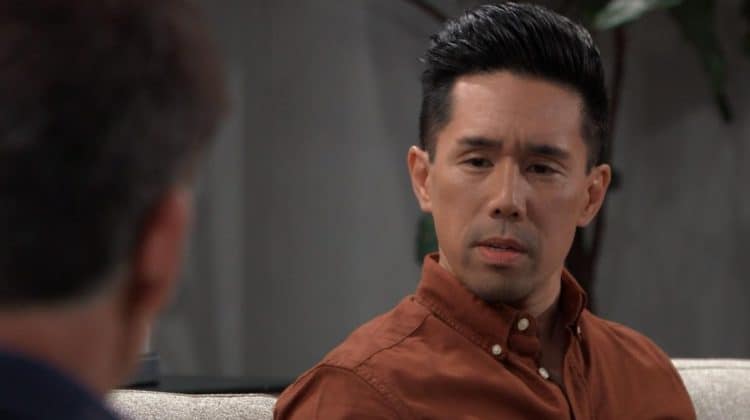 General Hospital fans know that Nina did not see any of this coming. We did not see it coming, either, but we get it. We know that there is a chance that we can see this situation get a lot worse before it gets better, but the truth came out and she left her own wedding with a man who was not meant to be her husband. She took off with Jax, and he's opened his home to her in case she needs him there to make things right. She's not sure how to focus on anything other than the horrible betrayal she feels she's endured right now, and that is a situation for another day. She's got so much going on in her life that does not make much sense, but she's not sure how to focus on anything otherwise. This is a horrible betrayal and she cannot handle what is happening.
But, there is nothing else that will help her until she's learned to process this information and what to do with it. For now, she is going to allow Jax to handle her life and make it a thing. Carly, on the other hand, is demanding answers. She wants to know all the details. She doesn't want to have things taken from her and covered up and not explained to her the way that they were meant to be. She has things to work on and things to work for, and she's not amused by the way they are going down. She insists that she needs to know what is going on. Sam is not happy about her own situation, either, but she is going to find that Jordan is ready to approach her to talk. Is this a good conversation that will help her out, or will it all turn around?
What's Happening on General Hospital
Sonny and Alexis get into it! @MauriceBenard @NancyLeeGrahn @GeneralHospital #GH

— Frank Valentini (@valentinifrank) October 11, 2019
They have always had their differences, though.
What's Next on General Hospital
"Is it true, Valentin?" #GH pic.twitter.com/67dnEdWf1W

— General Hospital (@GeneralHospital) October 9, 2019
Things are taking a turn this week. No one is happy, lives are changed forever, and everyone is a mess. We know that Jax has Nina with him at the moment, and he is feeling pretty good about the way things are going in his life now that he's gotten his way. He's been asking Nina not to marry Valentin for some time now, and she did not listen. When the truth about him and Sasha and the elaborate lie they've been living came out, she was horrified, and she fled her own wedding. Jax is feeling good, and now he is going to do some updating. He's going to allow Hayden to find out what is going on and how it will all work. She's not entirely sure how to focus on anything other than this situation herself, but she's going to figure it out.
Then there is Obrecht. She's been so hard on Sasha and she's encouraged her to keep this secret, and now it's out. She's about to get a phone call that will change the game for her teaching her many things she did not already know. She's got so much going on in her life that doesn't make the most sense and doesn't always make things right, but she's got so much to focus on otherwise and outside of that. For now, though, we can see that she will not be a very happy woman, and she might take out some of her anger on Sasha. How did this happen? What is wrong with her? Why wasn't she more careful? It's all too much.
Stay tuned for more General Hospital and be sure to check out TVOvermind daily for the latest General Hospital spoilers, news, and updates.