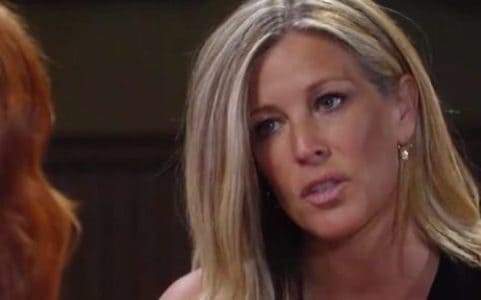 General Hospital fans know that Nelle has devised a plan to make Carly think her dead son Morgan is not really dead. And it's all a lie. She's put her plan in motion, and things are taking a very sad turn for Carly. She keeps finding things that belonged to him showing up in her life, and she's already in a very strange place about that. If for no other reason than the fact that she has to deal with the constant reminders of her long-dead son, she's not in a good place right now.
But it's when she begins to see a man who looks like him all over the place, and she can't quite catch up to him. Her imagination is going to take over and she's going to become obsessed with the fact that he is still alive even though he clearly is not. There is nothing that will stop her from feeling this way at the moment, and this is all bad news for her.
She's upset, and she's going to lose her mind slowly right now. This is very disturbing in a very understandable manner, and it's only going to be made worse when no one else is going through this. This might tear her apart from the people she loves because no one believes that these things are happening to her right now. It's all scary and sad for her, and she's going to have a difficult time getting through this all by herself.