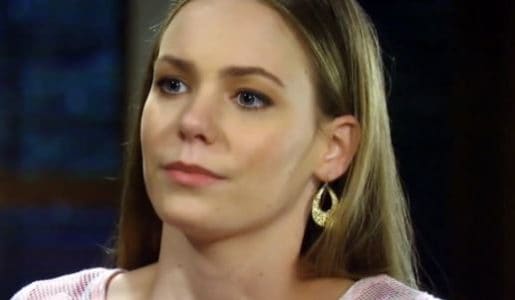 General Hospital spoilers tell us there is a good chance that Nelle's plan might be more than a simple plan for her to get back at Carly for all the horrible things she feels that Carly has caused her to suffer. We suspect there is a good chance that what is going on here might be a way for the writers to tell us that Morgan is really coming back. The fact that he is now a major plot line in the story of making Carly crazy might just come to fruition.
Will he come back sooner rather than later? We told you last year we heard some rumors that this might happen, but we are hearing them again. This time, though, the rumors are a lot more amped up and seem to be really taking off. The only problem we see is that there will not be a real Morgan sighting. What we hear is that it will be a recast situation. He will come back, but he'll have a new face and a new look.
We don't know if the show will acknowledge that with some sort of plastic surgery storyline or if we will all pretend he looks as he's always looked. We will find out soon, though, as we suspect this is all taking a very dramatic turn here in the near future. Of course, rumors aren't always as accurate as we'd like them to be, but that doesn't make this one any less exciting in any way.