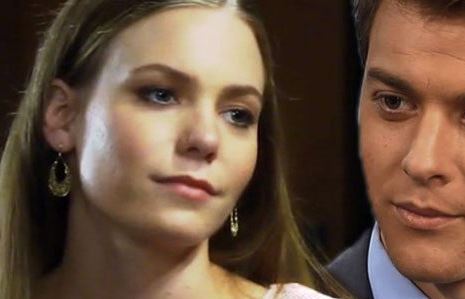 General Hospital fans just want to know how much longer Nelle can keep this up. She's got life issues, and we can't seem to figure out how she can make them stop. She's not in a good place with anyone in her life at the moment, and she's going to continue to put everyone away from Carly like it's her job. She wants them world to think that Carly has lost her mind and cannot get it back. She wants them to think that she's gone crazy and cannot get her life together. They want her to make mistakes.
And they want her to suffer. She's going to have a difficult time, too. She's going to make sure she cannot get Carly in her right frame of mind. But we have to wonder how much longer it will take Sonny to figure this all out. We think it will ultimately be Ava who comes through and makes this right. And we think that this will happen for no other reason than the fact that she wants Griffin back.
If he leaves her because he thinks she's once again out to get Sonny and Carly, she might go out of her way to make sure she tells on her new friend to get what she wants. She's not above that, and we think it might just change the way she views things. She might be able to make it past what's in her mind right now if she's able to move on.