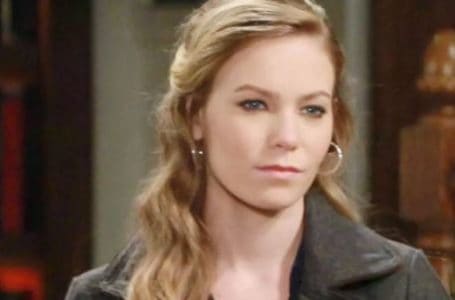 General Hospital fans know that there is very rarely a situation in which Nelle will not try and take someone down to get her own way. She almost reminds us of a very spoiled little girl who doesn't understand that life is not always fair and she does not always get what she wants. She does seem to think that everyone is out to get her and that everyone who dislikes her or is even a little firm with her should pay. She's unhappy that Carly doesn't like her — and we want to look at that.
Nelle came to town last year with mistaken information that told her that Carly and Sonny were responsible for something that happened to her family a long time ago. She set out to take them down by befriending the family, drugging Sonny, and making him think that they slept together. She then make sure Carly found out, she then acted like they were terrible, and then she found out all her problems were her own problems. She was wrong about them.
But when they were mad at her for almost causing their divorce, and they decided they no longer approved of her for their son, she was upset with them. She caused these problems by not being smart, and now she's mad at them and thinks they should pay for not liking her. Sounds like a spoiled, petulant, awful brat to us. And now she's going to take her problems out on other people.