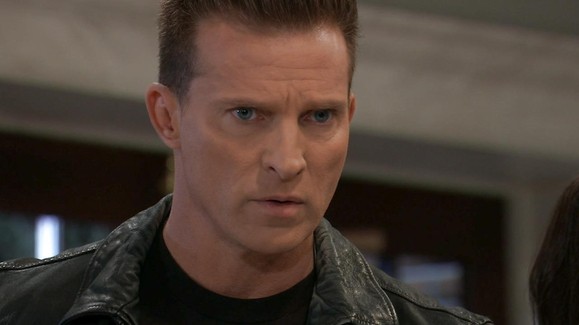 General Hospital fans know that Linc had a meeting, and that things are going to turn around for Brooke Lynn. Now that this meeting happened, Linc has made sure that Valentin is willing to work out a deal with everyone involved. It might not be the most ideal situation in the world, but we know that there is so much more that might happen as we see things going poorly in the long run. But, we don't know about right now. She's a questionable character at best, so there is always a chance that things might turn around for her in some capacity. Right now is not a good time for anyone, and we just don't now how this will all turn out. For now, though, we cannot help but wonder what she's really up to and how she plans on making it happen behind the backs of both of these men if she can have her way.
Then there is Jason. He's not sure things will go his way, and he is wary at best. Things are not going to end in Port Charles until someone is ready to cave, and no one is there yet. Jordan has to tell Sam that it's her job to back off and let her do the job she needs to do. Of course, Sam is not happy to hear this. Jordan doesn't want to tell her this, but she knows it is for the best for Sam in general, and she's doing what she needs to do. Alexis, on the other hand, is ready to change the conversation and make things right. She's done. She's not having this any longer, and she is not going to deal as things are taking a mostly interesting turn. She is not having this at all.
What's Happening on General Hospital
Chase has a unique perspective on Nelle, West Coast. Can he help Sasha understand the power she has over people?
An exciting, new #GH starts RIGHT NOW on ABC! @josh_swickard pic.twitter.com/xlf7CsBA57

— General Hospital (@GeneralHospital) March 9, 2020
Will it help?
What's Next on General Hospital
"It was right in front of me and I refused to see it." #GH pic.twitter.com/vJlpiXrwHv

— General Hospital (@GeneralHospital) March 9, 2020
Trina is not a happy woman. She has a lot of things on her mind right now, but blame is the one thing that is at the forefront of her mind and how that works for her. She is feeling the fire, and she is doing everything she can to be sure that she can and will blame anyone and everyone for all that has happened in their lives. She's not happy, she's not living this life that works for her, and she's not doing anything that works in her favor. She's got a lot going on, but she's also going to deal with things her own way — and her way means placing a lot of blame on those around her. Maxie and Lulu are back on their we aren't best friends anymore kick. They are so off and on, and this is one of those times when they are more off than on.
We will see them trade a few insults, but we don't know if this is for real or if it is just for show. We are hoping the latter, but we don't know. We don't know if there is a chance that they can do anything that works for them right now. They are struggling, and there is nothing that we can do to help this situation in any manner. There's a lot going on right now, and it's too much for even us to deal with. They have to figure this out. Jordan is pressured, but that is her life anymore. She's got so much going on that she cannot handle, but she doesn't know what to do or how to handle it. She's got a lot of pressure coming at her from so many directions, and she's not sure how to focus on anything else.
Stay tuned for more General Hospital and be sure to check out TVOvermind daily for the latest General Hospital spoilers, news, and updates.
Tell us what's wrong with this post? How could we improve it? :)
Let us improve this post!