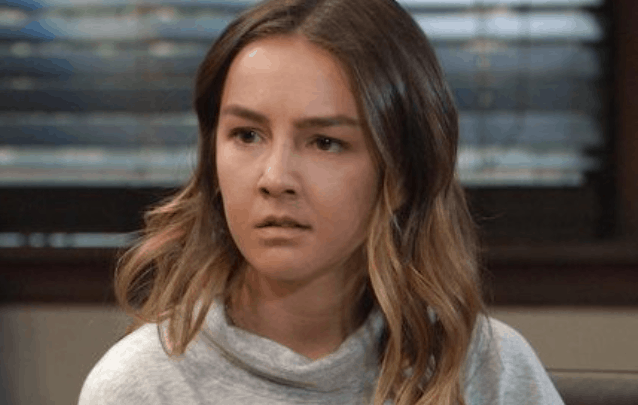 General Hospital fans know that there is a good chance that Neil is falling for Alexis and there is something there, but how will Julian feel about that? He is clearly into his ex, and he wants to be with her. They cannot make it work because of their separate lines of work and their differences, but he is not about to sit back and let the man who is helping her daughter get in the way of what he feels is his territory. This is not about him, but it is about Alexis' daughter. She's made some mistakes, and she is not about to get better without Neil. He has to deprogram Kristina, and she's already making it very clear she cannot be easily deprogrammed in any capacity. She's making a mess of their lives, and she is making a big change in her own life that might just make things seem a bit more enjoyable.
But, for now, we have to focus on the fact that there is nothing else we can do about this situation other than focus on the fact that she's got to get help so that she can get better. On the other note, we are also focused on the fact that we have to see what is happening with Sam. She was interrupted, and we don't know how that will play into everything else she has going on. Her game has to be stronger than anything right now if she hopes to fool Shiloh, and the smallest mistake it all it takes to get her to fall apart. We aren't sure she can handle this much longer, and she needs to get the information she came for and get out. She has to make sure she's able to because her sister will never make it if she cannot.
What's Happening on General Hospital
Kevin reaches out to Ava gets more than he bargained for. Will he be willing to step in where Scott wouldn't?
A dramatic, new #GH starts RIGHT NOW on ABC! @thejonlindstrom pic.twitter.com/Oag9y1J4Xw

— General Hospital (@GeneralHospital) April 23, 2019
We are not sure this is going to end well and this is going to be something we get to see more of.
What's Next on General Hospital
"I am done with this. Eliminate him." #GH pic.twitter.com/wRuGEGTtgW

— General Hospital (@GeneralHospital) April 23, 2019
Lulu is beside herself. Her life is not going the way she thought it might go. Her husband has left her and she knows he is not safe. He loves her, and they are happily married, but he had to leave because his current situation has her in danger and he will not allow her to live this way. She found out she had a baby she didn't know she had, and she shares that little girl with Valentin, who is a man she cannot stand. She's wanted nothing more in her life than to be a mother for as long as she can remember, and this is not something we can handle, either. She's got Charlotte, but Valentin has decided that she cannot have her anymore. She is going to face a custody battle that she has no idea what to expect from.
Meanwhile, she wants to help. She wants to make sure she can be there for those who need her, and she's even eager to help them get through this situation. But, will anyone allow her to help Kristina and all that is happening? And will anyone else be very aware of how livid Mac is in the moment. Does anyone know that this will happen? Joss is upset, too, and she's about to let Cameron know just how upset, just how unhappy, and just how much she is not happy with the way things are going. She's a young girl who has too many problems to know how to face and handle, and she's not sure how to focus on anything other than her anger.
Stay tuned for more General Hospital and be sure to check out TVOvermind daily for the latest General Hospital spoilers, news, and updates.
Tell us what's wrong with this post? How could we improve it? :)
Let us improve this post!