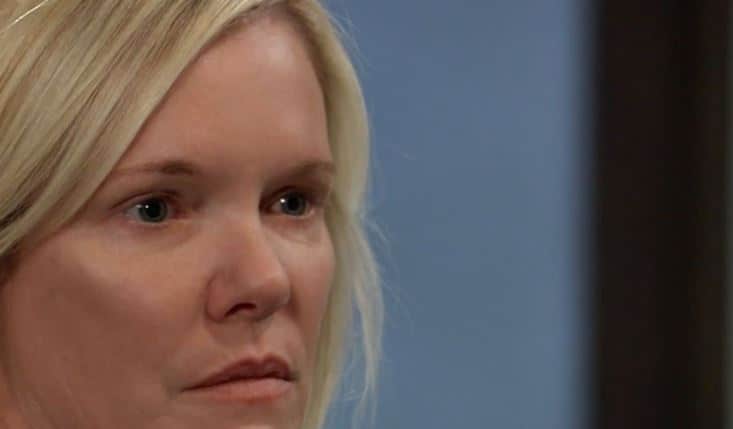 General Hospital fans are all so sad for Oscar. He's not in a good place, and his future is very uncertain. He is a young man with a good life ahead of him if he can get through this, but we don't know that this treatment will really work for him. He's been dealing with more than any young man his age should ever have to deal with, and that's been something he's struggled with in a way that will make him feel as if he wants a second chance. He's good with his decision, but he's also a bit withdrawn. That's to be expected in this situation, but he's so upset with his mother these days that he cannot even fathom how he will get his life in order. He's in need of space, and his mother is doing her very best to give that to him. Kim knows she was wrong in so many ways, but she's giving him the space he needs to get through this.
Oscar is not sure what to do, but we hope that his conversation with Sonny helped him get through what was on his mind. He's not in a place that is good for him or that will work for him in so many ways, but Sonny is a man with a very long history of living a life that might not make sense to others. He's made mistakes, he's reflected on his history recently, and he's aware that sometimes you have to use what you've learned to make decisions that might not make a lot of sense. He's hoping he was able to impart some of his knowledge on this young man, but it's not something we will know right away. We did enjoy these moments, however.
What's Happening on General Hospital
TODAY: @lldubs and @MauriceBenard are sitting down with @MichaelFairman LIVE (on Facebook) to chat about the "Best of Sonny & Carly" collection! The fun starts at 1:30PM ET | 10:30AM PT – don't miss it! #GH55 pic.twitter.com/9jdp6FM70O

— General Hospital (@GeneralHospital) December 13, 2018
Oh, hey! We love them more than we love anyone else around here — for very good reason! We want some more of them, please and thank you!
What's Next on General Hospital
"He's slipping away." #GH55 pic.twitter.com/543wQuNjST

— General Hospital (@GeneralHospital) December 10, 2018
Laura is in a bad place. She's got a husband who seems to have lost his mind, and she's not sure what is going on. The man who once loved her so much he couldn't even stand it is now no longer a part of her life as he is too busy trying to get Ava to fall for him. She's confused, she's upset, and she's in limbo. She's not sure what to think or what to do, and she's not sure she can forgive this. But she's not aware that this is not her husband. She's yet to share much of what is going on in her private life with anyone, but we are about to see her close out the week with a conversation with Lulu. She will tell the younger woman a bit of what is going on in her life and ask her what she should do. This is not her husband, but she's not actually aware that this is not her husband.
This is a conversation that might just change the game, and perhaps we should pay attention to it. There is also a chance the we will see Nina come to a final decision about her life. She's got a lot to consider, a lot to weigh in terms of her options, and she's in a place where she might not know what to do with her life. She's not someone who can make it all go away without figuring it out, and one thing she's trying to figure out is whether she is going to stay with her husband or not.
Stay tuned for more General Hospital and be sure to check out TVOvermind daily for the latest General Hospital spoilers, news, and updates.