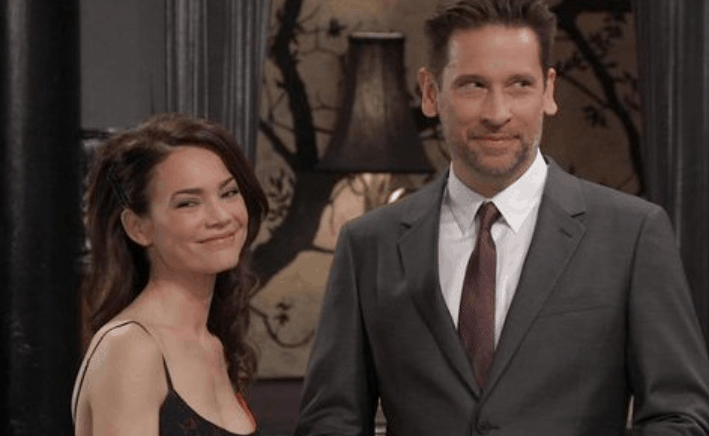 General Hospital fans are not sure what to make of Jax right now. We know that he's been surprised in a good way these days, but what is his end game? He's a father, and he came back to be with his daughter. She's going through such a rough time in her life right now, and he recognizes that she needs him. From losing her best friend to a horrible illness to knowing that her mother's health has been in question for some time now to all that is going on with the rest of her family, she's struggling. Jax knows this, and he always blames all the things on Sonny. He's not a fan, but we have to ask ourselves if there is a small chance he is here for a reason that has absolutely nothing to do with his daughter and everything to do with his ex.
Is he looking for something more than just to come in and help Joss get through this time? He wants to offer her the stability she's not getting at home right now, but what about everything else in her mind? What about the rest of her life? Is he looking for more? We cannot decide what he is after. Meanwhile, though, we do know that Drew is softening. He's offering some forgiveness where he might not typically do that. He's got something in his mind that might make things a bit more difficult for some, but it will make his life easier. He's been given a chance to do what he wants in life, and we wonder how he will handle that and whether he will make some much needed decisions regarding his twin brother and the life he is looking to lead now that so much has happened to him.
What's Happening on General Hospital
Will Ava ever find peace? @MauraWest @GeneralHospital #GH

— Frank Valentini (@valentinifrank) July 8, 2019
We vote no on this one.
What's Next on General Hospital
https://twitter.com/GeneralHospital/status/1148200056253587456?ref_src=twsrc%5Etfw
Kim has so many apologies to make. She feels she's not been her best self, and she's got to make this right. We do have to wonder, however, if any of her apologies might come with a little bit of a heartbreaking end. For example, will she apologize to Julian, the man she is seeing, for coming on to Drew when they were together? Will she apologize to Drew for the fact that he spent his entire adult life without his son because he did not know he had a son? Should she have tried harder, tracked him down sooner, or what to make this happen? We don't know what the correct response is to this, but we think she could have made more of an effort to make this right in their lives, but she did not.
And now we get to see that Alexis is going to help Olivia, Sasha is going to make some decisions, and we have no idea what this will do, how it will work, or what will happen in the meantime. There's a lot going on, and it might not always end up working out the way we thought it would. There are some people who have to go on and make some big decisions, and that is that. But, for now, we have to sit here and wonder if there is a chance we can see things improve for anyone. It's possible, but is it entirely likely that we might see this situation get any better for anyone involved in it?
Stay tuned for more General Hospital and be sure to check out TVOvermind daily for the latest General Hospital spoilers, news, and updates.