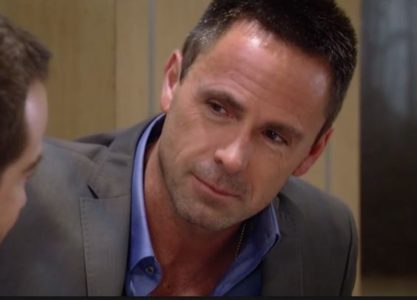 General Hospital fans are a bit disappointed to know that William DeVry is out as Julian. He's been someone fans have loved since the beginning, and we've all loved to watch his role as Julian alongside Alexis. He's been such a fan favorite, but his time on the show is up. We've all been waiting, and the rumors have been flying. It's been months since we realized they were in the midst of contract negotiations, and we hear they've finally made a decision. It appears that they were unable to make a decision, and now things aren't looking good for anyone.
He will not be returning to the show. Once his current contract is up, Julian will exit the show. We just don't know how. He's been through a lot this year, and we believe there is a chance his current roles might be the ones that make him go. He might die in surgery, he might die saving his sister's life or even his daughter's life as we suspect Sam is about to hear she's got a very dangerous disease.
We have no confirmation of how or when he will exit at this point, but we do know it will be this year, and it will likely be very soon. But how will he go? Will he die? Will he choose to leave when he realizes his own daughter will never forgive him? There's always a chance he might leave because he's afraid Alexis choosing him will ruin her relationship with Sam, too, and he simply doesn't want that. What do you think about his exit, and how do you think writers will send Julian out as his final appearance?