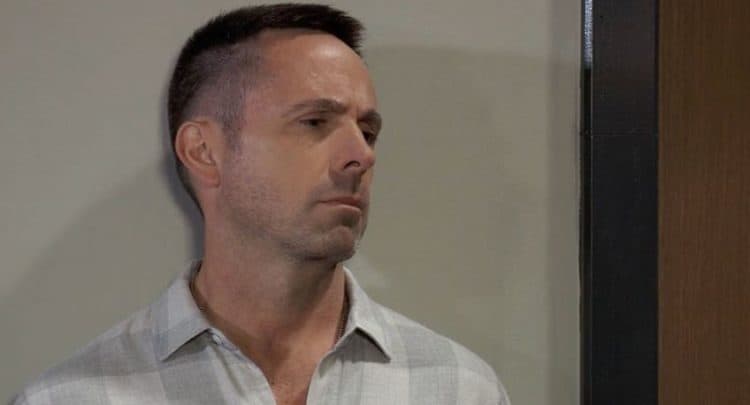 General Hospital fans want to know if Curtis will really help Valentin. He approached him for help after all he's learned about his wife and everything else, and he is in a situation. He is not sure what to think or how to help, which explains why he is asking him for the help he needs. It's been a very interesting situation for all of them, and we are pretty certain that there is something they can do to make sure their lives are improved and better in some way. We don't know if he can help, but Valentin is going to do any and everything he can to make sure he can care for his wife and what he has learned about her and her past. Furthermore, we also saw that Kim is not always a woman without compassion. She showed a great deal of it, and it made it almost impossible for us to dislike her when she showed that side of herself.
Alexis' meeting with Diane went about as well as we thought it might. Griffin was shocked to learn some new information, and things might not be working out well for him. He's in a mess of trouble now that things he did in the past are out in the open, and we are positive that there might not be a chance that Ava will ever forgive him for what happened with Kiki. He was right to stress about it all these months, and he knows that what he did was very wrong. He has all the remorse and all the upset in his life, but right now he is stunned at what is going on in the lives of everyone around him, including his own life and what's happening with all of this information.
What's Happening on General Hospital
#WCW: Like mother, like daughter. @RealEdenMccoy @lldubs #Repost via @valentinifrank #GH55 #WomanCrushWednesday pic.twitter.com/E0W8A7zK7L

— General Hospital (@GeneralHospital) August 22, 2018
Now that they are getting along a little better on the television, we thought it would be a little more fun to see them in real life. It looks like Joss and Carly are having the best time ever on the set of their hit show, and we can't help but think that they look like so much fun doing it. They are a great mother/daughter duo, and we all adore watching them together. It's no mystery to us why they are the Woman Crush Wednesday of the show right now.
What's Next on General Hospital
"What happened to Nina's baby?" #GH55 pic.twitter.com/5NDUBDUSVR

— General Hospital (@GeneralHospital) August 21, 2018
Jason's concerned for Carly. She might be free, she might be with her family, and things might be better for her on paper, but Jason's concern is not misplaced. She's a wreck. So much has happened to her, her family, and the people she loves, and she's lost a grandchild. Her daughter is acting out and she's been against her for so long, her son almost lost his life, and he did lose the life of his baby, and she spent months locked up and unable to do anything other than worry that her family would fall apart without her. Her life was in shambles for so long, and there was little she could do about it to make it better. She's been so upset and unhappy, and things are finally going to take a turn for her. But, we think Jason is right to allow his concern for her to grow. He has to make it clear to her that things are not going to be the same for them.
We also know that Finn is going to find himself in a situation where he has to be fast. He has to think quickly and come up with something without any prior warning, and he will do it. But the problem is that this lie he is making up might not work out for him in the long run. It might work now, but there is a chance it might not work in the future. He might find himself in a questionable situation with all this, and it might not make any sense now.
Stay tuned for more General Hospital and be sure to check out TVOvermind daily for the latest General Hospital spoilers, news, and updates.
Tell us what's wrong with this post? How could we improve it? :)
Let us improve this post!