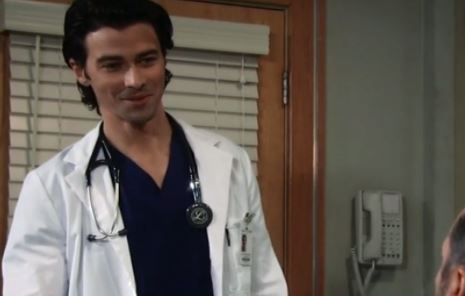 General Hospital fans are going to be taken aback when they realize that Griffin has feelings for Ava. She's not in a good place right now after all the horrible things she did, and she's certainly not in a good place in terms of her personal choices. She's made some bad ones, and now her entire face reflects that. She's badly burned, she's feeling very down about life, and she's certainly depressed if we have ever seen someone suffering from depression. She's afraid her life is over, but it's going to get a lot better now.
She's going to realize that Griffin is interested in her, but she's not in a place where she can accept that. She's upset with her appearance, and she feels that she is going to lose out on a lot in life. She just can't accept that a man would be interested in her with her face all burned and looking the way it does, but he's really into her. She's going to push him off. And he will be a gentleman about it.
But we are going to see that there is going to be a time when she's able to fantasize about looking like her old self again and being happy. We see a kiss in their future, but we also see it happening in her dreams rather than reality. She's just not able to get to that point in her life right now. She's too depressed to focus on that.
Tell us what's wrong with this post? How could we improve it? :)
Let us improve this post!