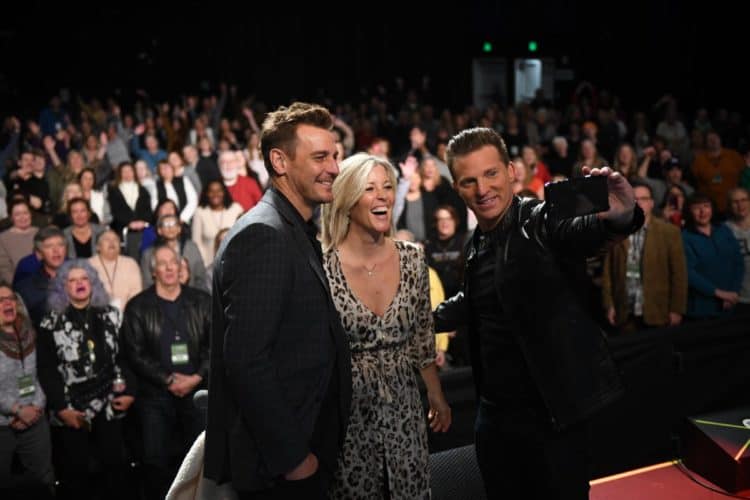 General Hospital fans know that Finn is a man who is simply trying to piece together his life and all that has happened in it over the course of the last few months. He's a man who is not sure who is coming or going or how he ended up with a baby and a baby mama who bailed note once but twice. He's not sure how to focus on being a father when he's never been one, and he's trying to navigate things with Anna, and things are not working in his favor most days. He's confused and upset and not really in a good place, and that's not something that surprises us. However, it is something that will continue. He's going to have some words for Nikolas, too, and we are not shocked by this. He's got so much pent up anger inside of him that we are just not shocked by any of it.
On the other side of that, Michael is back to defending Sasha. He's not in a good place of his own, but he will stop what he is doing and make sure that everyone knows that he feels that she is above this kind of harassment and treatment and all that it entails. He's not going to have much going for him in terms of what is going on in their lives as a whole, but he is going to figure things out as they come. He's going to figure out what to do about it all, how to handle it, and he's going to make sure that at least he makes her feel somewhat supported. He cannot stand the way everyone is treating her, and we get that. She's not as bad as she seems, even after all she did.
What's Happening on General Hospital
Check back throughout the day for updates on the return of new episodes. #GH pic.twitter.com/hP6N739E3r

— General Hospital (@GeneralHospital) January 27, 2020
Honestly, spoilers are all off and nothing is what it should be right now, and we simply cannot predict how much longer this will go on.
What's Next on General Hospital
"If there's a turf war brewing in Port Charles, I need to know about it!" #GH pic.twitter.com/iMh0lZYuJZ

— General Hospital (@GeneralHospital) January 20, 2020
Jordan has fears. She's scared of what is happening in the near future. She's got a feeling that things are not going to end well for someone, and she is worried that things are not going to be what they are meant to be. She's got a lot going on in her life, and she's scared of what it is and how it might turn out. She's a woman who has a good feeling about her feelings, and this feeling is not a good one. But, will anyone listen to her as she tries to talk to them about how she's feeling and what she sees coming? We aren't entirely sure she will get anyone's attention with any of this, but we suspect she is right that things in Port Charles are about to take a very nasty turn for the worst.
And what about Finn? He's got an ultimatum to talk about, and he's not going to let this go. We suspect that this is being directed right at Nikolas, but what do we know? There is so much going on around there that doesn't make any sense, and we cannot figure out where they are going and what they are doing in this matter. They are a mess, and it's going to be one of those things that doesn't work out for someone. We suspect that someone is actually Finn, but there have been stranger things happening that no one knows about. We know this, and many people will confirm.
Stay tuned for more General Hospital and be sure to check out TVOvermind daily for the latest General Hospital spoilers, news, and updates.