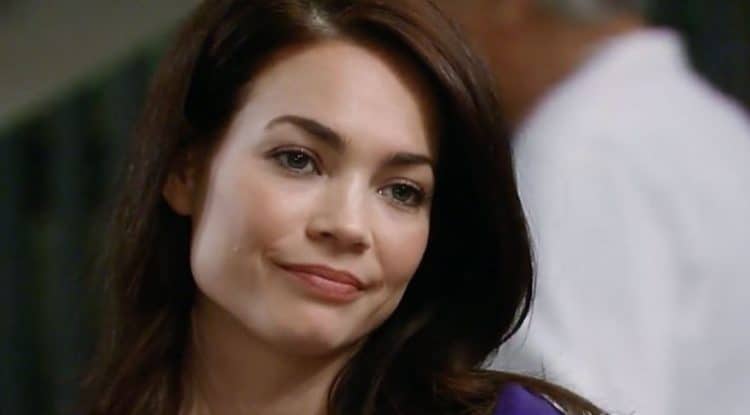 General Hospital fans do not like to see Sonny the way he is feeling. He's not a man who regularly feels helpless and out of control, but that's exactly where he is and what is happening in his life right now. We can't help but wonder if there is a lot more going on that we thought, but we also think that he has to handle things a little better. He's upset, worried about everything, and he has nothing in his power to help anyone in any situation. For one of the first times in his life, he doesn't seem to have the ability to help anyone who is struggling with him. He can't help his wife, he can't help Michael, he can't get Nelle to fall apart. For the first time we can pinpoint, he is completely helpless and has nothing about his ways to get what he wants. It's hard to see him like this, and fans are struggling.
Jason is always there when it counts the most, and we are more than a little glad to see that some things never change. He always manages to show up just when he is needed the most, and he always manages to help people figure out what is going on with them more than he can imagine. He's a man who has a mission to accomplish in his life, and we are more than happy to see him get his life together, his situation under control, and things happening in his own life the way they are. We hope that he can manage to get things with Sonny and Michael and Carly under control as quickly as possible. They need him more than they ever imagined possible at this point in their lives. And he knows that's true.
What's Happening on General Hospital
https://twitter.com/GeneralHospital/status/1024029363375882243?ref_src=twsrc%5Etfw
It's been bad news for Carly for so long now, but we are looking at this photo of her and feeling all the good feelings about life. She's got her situation working out for her in the best way possible, and we cannot handle it. She's got her situation to thank for so many things, but we are really just going to sit here and stare at this fun phot of her and Franco and Jason and love a look at the behind the scenes stuff that goes on in the show while we are all panicking.
What's Next on General Hospital
"You've got to find a way for Michael to die." #GH55 pic.twitter.com/VyApwrQnvx

— General Hospital (@GeneralHospital) July 24, 2018
Michael's disappointment is palpable. He worked so hard to make sure his plan worked flawlessly, and it was filled with flaws that ended up allowing Nelle to, once again, go free. And now he is stuck in a situation he cannot control with things happening around him that might not make a very big difference in his life in any capacity. He's upset, he's not working well with others, and he's not sure he can get her at this point. She's managed to outrun, out trick, and out do him at every step, and it's been bad news from the start. We can't help but wonder if there is anything we can do to help this situation work out for the best, and we don't think there is much we can do to help this situation fix itself. He's got to get it under control.
But then there is Jordan. The situation Jordan's been presented with has not been an easy one, and it has not been one that's been overly easy to deal with. But Jordan has taken the time to get think it through, to weigh the options, and to decide whether or not a trip to Port Charles' police department is the right answer. We think that the solution to go to the police with this information is the best choice, but we don't know how to police department will handle this situation and all it means for them. We know that things aren't going to get any better for anyone until this situation is resolved, and we're hoping it happens soon.
Stay tuned for more General Hospital and be sure to check out TVOvermind daily for the latest General Hospital spoilers, news, and updates.