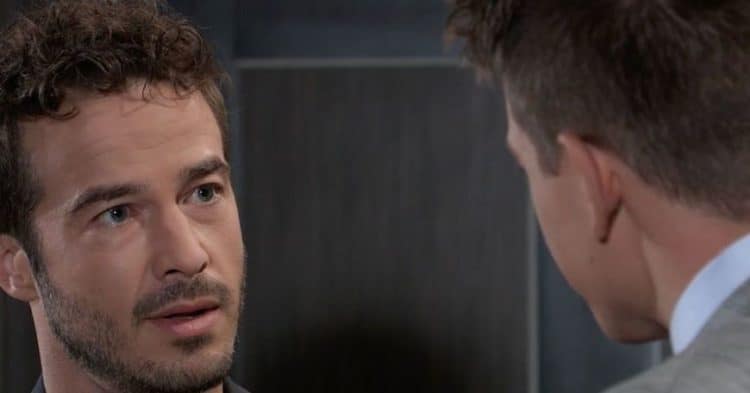 General Hospital fans are hoping that Sam and Alexis' time together was good for them. They've been having such a rough time of things in their lives lately, and this might be one of those situations that make them feel better about things. They might be able to get their situation to work in their favor, but they might have been able to bond and spend time together in a way that is more than good for them. We think there is so much they have to offer one another, but we also think that there is so much that we can see them accomplish if they can find the common ground they need on certain subjects in their lives. And with Sam working so hard to protect Kristina, we are also hoping that things will turn around for them in another way, too. We don't know that it will, but we do hope it does.
Kim had to call Drew, but her motives are always all over the place. She's got to talk to him about Oscar, of course, but she has more than one reason to call him. He's made it very clear to her in the past that he is not interested in her in that manner, but things aren't going to be good for her if she's not willing to listen. He told her under no uncertain terms that she should focus on Julian and spend more time with him. That's not something he wants to do for himself, and he's not going to back down for that. He's a man with a lot of confusion in his life, and he's not sure he wants to get involved with someone who knew him back then yet cannot help him with his life at all. It's not good for her.
What's Happening on General Hospital
#MondayMystery: Keep calm and watch #GH. Where in PC might you find this interesting knick-knack? Answer Friday – be specific! @GeneralHospital #GH55 pic.twitter.com/4kJU77WtDe

— Frank Valentini (@valentinifrank) January 21, 2019
We love this game they play on Twitter, but we aren't sure we would call this interesting. It's creepy, yes. It's a little terrifying, for sure. Interesting, however, feels a lot like a word that sounds too friendly for this one.
What's Next on General Hospital
"My dad's best life is not here, with me, anymore." #GH55 pic.twitter.com/zXO0m22dCz

— General Hospital (@GeneralHospital) January 21, 2019
Charlotte is a child who has a lot of emotional issues. She was raised by a woman she always thought was her mother, but then she found out that the woman was merely a surrogate mother and she was nothing else to her. Then that woman was gone from her life, and she found out that her father was married to Nina, who is her stepmother, and that her real mother is Lulu, who is so desperate to have a baby of her own that she might have come on a little strong. For a little girl, her entire life is a mess, and she is emotional. Now she's dealing with some things at school that are hard for her, and she's turned to Laura for some comfort. She's got to find a way to get over this, but she is struggling. Luckily, Laura is the kind of woman who can make anyone feel better, and Charlotte feels good around her.
Jason is going to risk his life to make sure that something gets done to change the things that are going on in Port Charles, but there is nothing new there. He's always risking his life for his town and for the people he loves, and he will never change. However, he is finally working on his relationship with Sam since returning, and we do wonder if there is a chance that he might get to spend some quality time with her in the meantime. He might not be willing to risk as much right now in this time.
Stay tuned for more General Hospital and be sure to check out TVOvermind daily for the latest General Hospital spoilers, news, and updates.