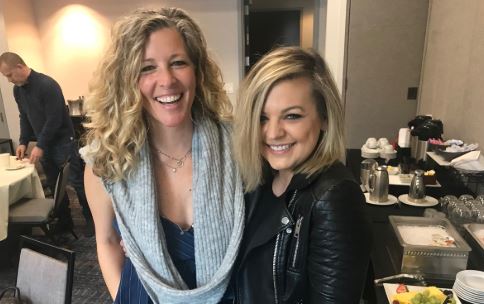 General Hospital fans are so excited for the new year. There are so many things we want to put to bed this year, and there are so many things we want to and hope to see change. There were many changes in 2018, and we have to wonder if there will continue to be such large changes this year, too. And we do think that there will be. Is there a chance that we will see someone fall apart this year? Is there a chance we might see someone make it work in their lives and make things happen in their situation? Do we think that we will see any more of our favorite people come back or that we will see another of our favorite characters die at the hands of Kevin's evil twin before much longer? The new year is officially here as of today, and we predict that we will see some major changes this year.
Couples Back Together
There is nothing we think that we will love more than seeing certain people end up back together, and we think that you know who we are speaking about. We want to see Jason and Sam end up remarried and happy again. They are the coupe we love more than any other on this show, and we want to see them rekindle the love that they didn't know they'd lost until this year. Well, he was a hostage who has known for years that he missed his wife, only to come home to find out that his own twin brother -the one he didn't know he even had — was brainwashed to believe he was Jason and lived with his wife and his kids all that time. It's been interesting, so Sam just found out like a few months ago that this was her life. She didn't choose him, but she didn't know that her heart couldn't just change it's way and not love him anymore. And she wants him back, but will she allow that to happen? We don't know, but we can hope, right?
Romances End
There is nothing that we can see more certainly than the fact that we do not think that Liz and Franco will ever work, and we don't care much about it, anyway. They don't work for us, and we don't think that they should spend much more time together. They don't belong, and we want to see her happy. We struggle to care much for him at all, and we can't get past the fact that he cannot get past things he needs to just let go. His past is done and over and he doesn't need to keep doing what he is doing. And we want to see him make things work for himself, but in a way that seems so much easier and better for us. We don't know, but we do want to see this happen. We want them to end, though they certainly are not the only couple we predict will fall apart his year, either.
A Rocky Reunion
We know that there will be a time when we do find Kevin, but what will happen in the meantime? What will be the situation in the times to come? Will they find him alive, and if they do, will they end up back together? Will Laura move on with her own life thinking her husband would rather be with someone like Ava than with herself? Will he make it impossible for her to even find the same love she had for him when her husband does return? Will he come back anytime in the near future, or do we have to continue to wait months to see if this happens? We don't know where this is going, but we do know that there is something to be said for this. We want to see them back together, but we do not think for a moment it will be an easy process for them or their lives. They will not have a good chance to make it work right away, but we do think it will turn out all right for them in the end.