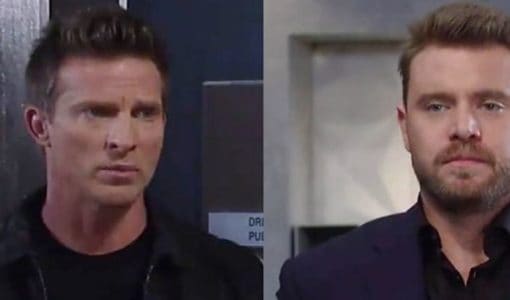 General Hospital fans are going to be excited going into the week before Christmas. It's a good week that's usually pretty happy, but we think it's becoming nothing short of dramatic at this point. There is so much going on we don't really understand, and it's causing some serious problems for so many people. One of the biggest problems today is going to be what Drew and Jason have in common. They have a very common goal, and they want to see things work out.
They both want to get to know what is going on. They have so few answers about what happened. They don't know why this is happening to them, who is behind it, and what any of it means. All they can figure is that they were switched at some point when Jason was kidnapped, but why? And when was Drew's life taken from him? Drew might not want to get to know his brother right now, but he does want to know what happened to both of them.
Will they end up spending a little more time together as they work on finding out what they want to know? And this is not their only common goal, either. They both want to know if they can protect Sam from all that might happen to her, too. She's hurting, and they both love her. They both want to know if she's going to be all right. If they have a chance with her, If there is anything they can do to make sure.