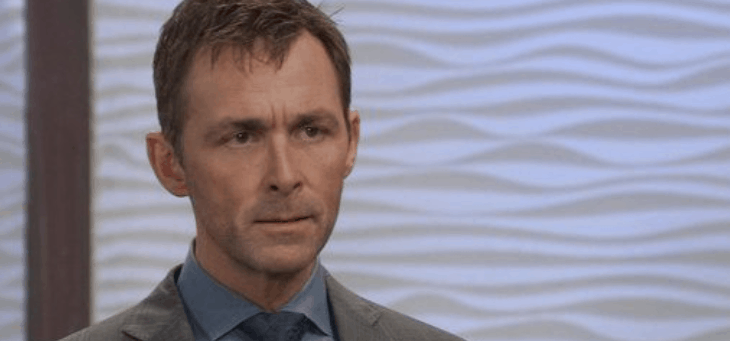 General Hospital fans are stuck in a hole, and we cannot get out. We can't help but wonder if there will ever be any happiness in the lives of anyone in the Corinthos family ever again. We know that they have so many things to make work in their lives, and we know that they've been in terrible situations for many years, but they are not able to find a way out of this one. Ever since Morgan died, all they've been doing is struggling with one more thing after one more thing. It was Ava and then it will Nelle, and then it was the loss of a baby that we don't think anyone is ever going to find out about at this point. It was so many things that turned into so many other things, and we cannot figure out what to do with this information. We do, however, feel that there could be something else we can try that might be viable. We can keep asking for them to find peace and see how that goes.
Right now, of course, we have to find a way to get through this situation with Dante. He's struggling hard with all the things he's carrying with him, and he cannot be completely honest with anyone in his mind. His wife is hurting with him and for him, and she's worried. He is not really the same man he was before he left, and she's not sure what to do with that. Meanwhile, Valentin is up to something that we cannot put our fingers on, and we cannot help but wonder if he will end up caught at some point in the near future. He's a man who has a lot to offer the people in his family, but he cannot find the ability to be honest.
What's Happening on General Hospital
Our 56th Anniversary Special is Denise Alexander-approved. And it's going down THIS TUESDAY (April 2nd). Don't miss it! @kinshriner @TheLynnHerring #GH56 pic.twitter.com/7kt7M3ULvY

— General Hospital (@GeneralHospital) March 31, 2019
We love this, don't you?
What's Next on General Hospital
Join us on Tuesday (April 2nd) for a very special episode that celebrates the history and legacies of #GH. Don't miss out! #GH56 pic.twitter.com/0UAHUCvIg7

— General Hospital (@GeneralHospital) March 28, 2019
The only thing that Lucy can think to do at this point in her life is just offer her moral support to anyone who will take it. She's been in the middle of a mess or two in her own time, and this is a time when it feels as if everyone she loves is struggling with their own mess. All she can think to do is just be there for them and be there in a way that helps her feel as if things might just work out. We don't know what might go down for these people, but we do know that there are so many people who have so many things to look forward to in their lives. She's one of them. Additionally, we are going to see more of Valentin this week, and he's going to do something that might surprise you. Well, it won't surprise you. He is going to tell a lie, and we know he cannot do anything that will make you feel surprised in that aspect.
He's not an honest man, and he is not someone who makes good choices. He's a man who lies, cheats, steals, and does things that don't make much sense. And he is also a man who has a big problem with most people in other situations, too. Franco, on the other hand, is feeling a bit controversial and confrontational, and we don't blame him. He's been through so much, and most of that is stuff that doesn't seem to make anyone feel good about anything. He's a man with a plan, and he will make it work.
Stay tuned for more General Hospital and be sure to check out TVOvermind daily for the latest General Hospital spoilers, news, and updates.