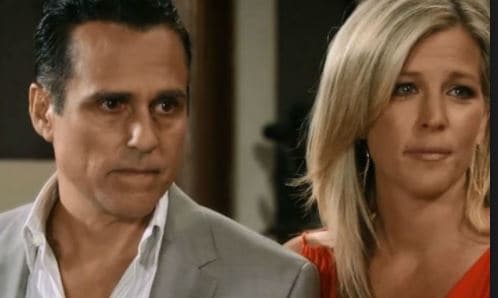 General Hospital fans are perfectly aware that things aren't good in Carly's life right now. No matter how hard she tries, she's got too much to focus on than she can handle. She's got to deal with the fact that her son is with a woman she hates. Nelle didn't make a great impression on the family when she came in and pretended to have an affair with Sonny after drugging him and making him think that he slept with her when he did not. She didn't make any friends when she continued to lie to everyone about who she was and worked so hard on taking everyone down.
She didn't have much going for her when she was working on herself and her own life, and she's not getting what she wants from her husband despite the fact that she's working so hard to make their marriage work. She wants him out of the mob, but it's hard for him and it's not getting any easier.
The fact that Sonny feels so guilty over all that's happened with Jason and Sam is just worse for her. She wants to make it all better, but she can't do that. She can't make them stop what's going on in their lives, and she's not going to try. It's not a pretty situation, but we can't help but think that it will turn into one. And we don't think there is any plan on that happening anytime soon.