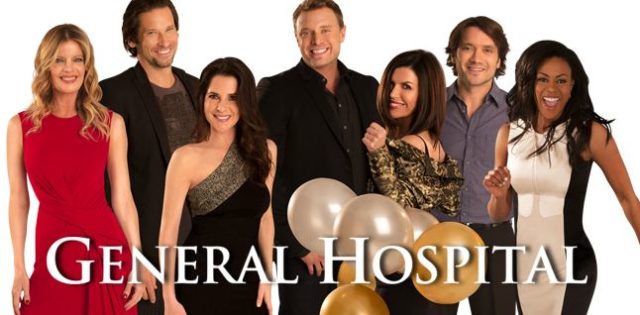 General Hospital spoilers tell us that Carly is just done with Nelle. She is tired of this little girl in her life making her miserable. The girl has already ruined her marriage, her life, and her future, and she's not entirely happy about it. Nell has put herself in the middle of Carly's life and family, and she's messed with the wrong woman. She might not be married to Sonny anymore, but that doesn't mean she didn't learn a thing or two from her gangster husband over the years. Revenge is something she's good at, and Nelle might want to get out of town before Carly's new plan takes effect.
Carly's not happy with Nelle, so she's going to do everything in her power to ruin her life despite the fact that Jax is working to make things right with Nelle. Perhaps Nelle thought she might end the feud she began with Carly by apologizing and telling her she only set Sonny up after drugging him to believe he slept with her. However, Carly is anything but happy to find out the truth. In fact, she's even more upset about the entire situation and the lengths to which this woman went to ruin her life. Now she's mad, and mad Carly is a force.
We know that Sonny is going to walk in on Carly and Jax, but he has no idea it's going to happen when he goes to tell her the truth about Nelle and his night with her. he's mad, and that's it. Carly isn't going to forgive Sonny, but Carly isn't going to let this go. She's going to take a page out of Nelle's book and work to ruin her life. We don't know what she might do, but we do know she might take it upon herself to start with Michael. Nelle seems to care for him, so Carly will probably start her revenge figuring out a way to get Michael out of Nelle's life for good. Because she's so smart and devious, Nelle better watch out when Carly puts her plan in motion.