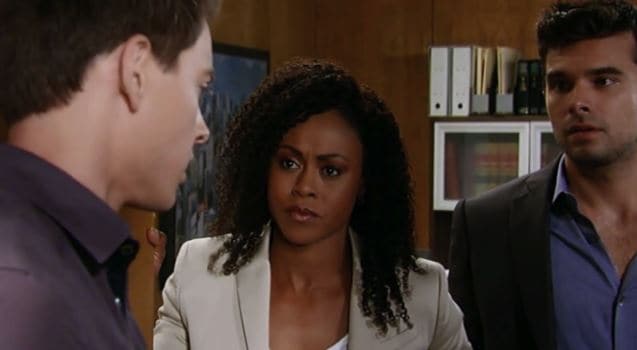 General Hospital fans have not always loved the people we say we love. In fact, there have been times when some of our favorite people on the show were some of our very least favorite people on the show, and that is something we cannot even go into without explaining it a bit better. You see, there are times when someone is so good at what they do that we cannot even believe that we missed out on them for so long. And then there are people who are so good at what they do that when they leave and someone else takes over, we all just fall apart and hate them more than anything. Regardless, there are some characters who have been around Port Charles for a while that we've grown to change our opinions of them. They might not be our total favorites, but we do like them now more than we did back then.
Carly Corinthos
Let's just say this. She can be a total mess when she wants to be. She's got some mental health issues that prevent her from always being the best of the best, but we still love her. That's not why we didn't love her in the first place. We didn't love her for the very petty reason that we really did just love to see Brenda with Sonny. He is not a man who we could see with anyone else after he spent so many years with her, but her leaving was a big break. We also didn't love the former Carly as much as we love the actress who is now playing the role. Sometimes that goes the opposite way, but this time it worked out for us this way for some reason. And that means we all get to spend a little bit of time focusing on the good in life and what that means for us.
We didn't like her, but we've grown to like her. We've grown to want to spend time with her, to want to spend time doing things with her, to want to see her succeed with Sonny. That is not an easy situation to be in, and we've managed to make it our own over the years.
Sam McCall
You see, we always liked her, but then she had a little affair with Sonny that we did not like. They were such good friends, and she did that while he was with Carly and it was ugly. They have some very bad blood between them as a result, but there was the time that she realized her mistake and that she could not be that woman. She was horrified at what she did and that it resulted in that pregnancy, and she did everything she could to hide it from Carly. She even went so far as to pretend that she'd been seeing Jason and that he was her baby's father. He was best friends with Sonny, so he would have done that all day every single day if he needed to. That's what a good friend does, but they managed to work it out and she managed to make sure we found a way to like her again. We can appreciate that, so we are going to appreciate that and all it means for us in this situation.
Valentin Cassadine
When he rolled up on the scene with his face fixed and his attitude all kinds of everywhere, we did not like him. He was a horrible man, and we could feel that he was not into anything that was good. But then there was the fact that he was able to get his situation under control by making us fall for him a bit. Perhaps it was when he realized that he needed to do anything he could to protect Nina and help her. Maybe it was when he realized that he really did love the little girl he calls his own. Maybe it was something else entirely, but maybe it was something that was not going to make anyone else feel like they didn't feel before. We love him now.