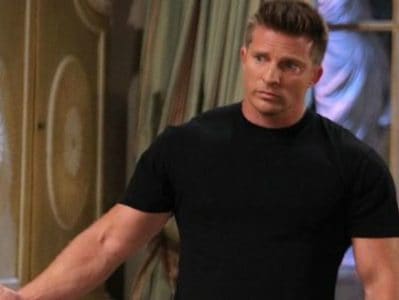 General Hospital fans waited so long to see Steve Burton return, and he did just that yesterday. He showed up and he made quite the entrance when he did. Now everyone is talking, and everyone is more excited than ever about all he has to offer the show. It wasn't a major thing, but he did show back up. He will be more and more prominent on the show in the coming days, and that's what people are so excited about. He has a lot to offer, and we think that the fans are going to lose it the more he shows up. We are all excited to see him unmask himself in front of people who recognize his face.
But will he know they are going to recognize his face? Will he know that they all know he looks just like the old Jason before he came back from the island? Will he have any idea what is going on? Is he in on this? What is happening? He is a patient in a mental hospital, so there's that.
We don't know what to expect from his new character today, but we know things are going to take a crazy turn. There are so many potential things writers can do with this situation, and we can't wait to see what they are. This is going to be one of the best things we've seen in a long time, and we cannot wait to see how this all unfolds in the coming days.