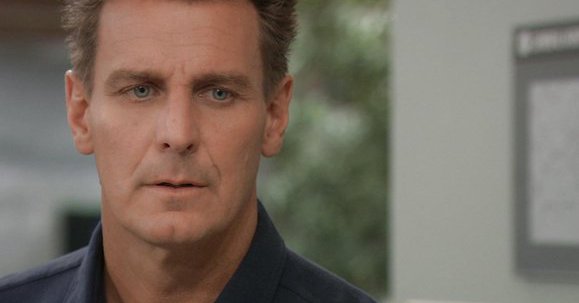 General Hospital fans are just sad. We didn't think that Franco was one of the most exciting men in Port Charles, but we liked him as himself because he made Liz happy. Now he doesn't. He's miserable as Drew. Drew is by large a much more exciting and entertaining person than Franco could ever even hope to be, but we cannot hold it together when it comes to figuring things out with them. There is so much going on that we cannot handle, and we don't know how to make that work for everyone else. Right now, he's miserable because he's unwilling to allow Franco back in the world. He's got a body for his memories as Drew, and he's good as this man. But, that's not all. Things are also taking a turn for other people, too, including Liz and Julian.
Alexis still has the flu. Cameron is lying to Jason and pretending to be sorry — that's how we feel about it, regardless. He doesn't seem like the kind of kid who is genuinely sorry. He seems like the kind of kid who is not happy with his way of living, his life, and his situation, and he is looking for an out. He is looking for someone to give him what he wants, and he cannot make that happen if he is not willing to put in the work involved in that kind of situation. For now, though, we also don't know much else about what is going on. We are just sitting here excited to see everything that might happen this week, but we do hope that it's a week that brings some peace and clarity to the lives of Liz and Julian and all that they are living through right now. Even Kim could use it.
What's Happening on General Hospital
Cameron's contraband makes waves on The Haunted Star, West Coast. Will he and Josslyn stay off of Lulu and Dustin's radar? @LiptonWilliam
A tense, new #GH STARTS NOW on ABC! @RealEdenMccoy pic.twitter.com/5MGs86JMUM

— General Hospital (@GeneralHospital) October 31, 2019
We love the costumes lately!
What's Next on General Hospital
"One wonders what's next… " #GH pic.twitter.com/uLh44pO5oV

— General Hospital (@GeneralHospital) October 28, 2019
Lucas and Brad are unhappy men right now, and we know that they are not in a good place. They have been trying so hard to make things work in their lives, and there is nothing that will work for them if they are not honest with one another. However, they are clearly not being honest with one another, and they are also slinging accusations around like it's their actual job. They have a lot to live up to, a lot to do, and they have a lot to work on. There is nothing that will fix this, though, once the truth comes out. When the truth about their son is out, they will never make it. Finding out your spouse hid something like this from you is enough to make everyone crazy.
Brad, on the other hand, is going straight to Julian. He's not happy, and he as a few things to say. He has to work through this and he needs the help that Julian can provide him, but we aren't sure that Julian is committed to this right now. He's got his own issues with Kim and with the Drew/Franco situation, and this might not work out so well for everyone. Right now, they have to deal with things as they come, and this is too much for all of us to focus on and deal with. Will they make it through, or will there be so much more to this? We can't decide if we think that this will happen, but we will find out.
Stay tuned for more General Hospital and be sure to check out TVOvermind daily for the latest General Hospital spoilers, news, and updates.