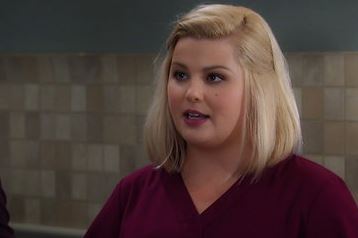 General Hospital fans want to see what happens when Amy begins to lose it. She's already so upset about everything that is going on, and now we think that she's going to make some bigger decisions. Perhaps her own family has become familiar with the newfound change in her attitude, because we believe they are going to do whatever they can to stop her from losing her mind. We hear that her brother is going to show up in town, but we don't know if it's a good thing or a bad one.
Will she be happy to see him, or is there more to this story than we know? Is there a situation in which they have some issues they can work out, or are they a happy family who just wants to spend more time together? We don't know, but we know that she has a brother named Chet ready to show up and become a part of her new life.
And this might not be a good thing for her. Perhaps he is happy about other things, but we have a feeling that this is not going to be something that they get much out of otherwise. And we can't even describe how much this means to Maxie and Nathan. They might not know what it means for them, yet, but we have a feeling that they know it means something. If not now, then definitely soon. They have a lot to think about — and a lot to deal with.