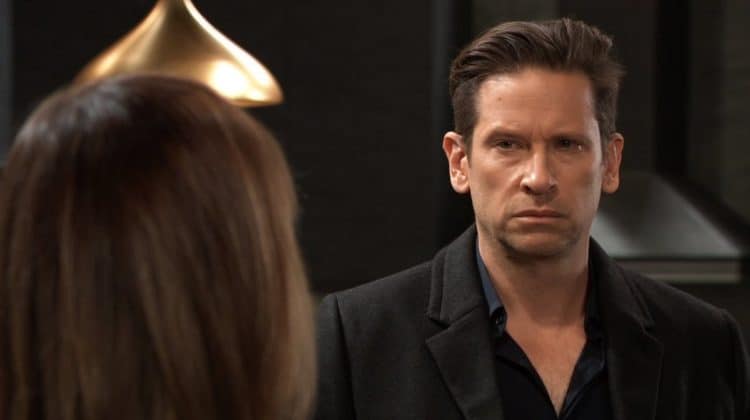 General Hospital fans are thinking that there is a bit much that seems like Finn is being disrespectful. What he did, seems to be something that the fans think he should not have done. We don't really know about that, but we do know that he might have handled things a bit differently if he'd made it his mission in life to do that. He's a man who makes some changes, who has some challenges, and who makes his life seem a bit different than it is, but he also does what he feels he needs to do in his life to make things work. ON the other hand, he also thinks that he and Anna might not have much of a chance. He told Liz there is a lot for him to work on and do in his life, and he's not sure he can do that if he's focused on other things too much. There's a lot there, but we get it. We know that he has more to offer.
There's a bit situation with Jason, who had to give his statement and cannot handle his life. Sam is shaken. She's not sure how her life is going to improve now that things aren't going her way, and she's not sure how to focus on things that are going her way. Lucas has decided it's time to confront Brad about a few things, but this is not going to end up well. Then there is Kim. She and Hayden crossed paths, and that went about as well as we thought it might go. Meanwhile, we also know that Ned's daughter is back in town as she is living her best life. There's a lot happening right now, and much of it seems confusing.
What's Happening on General Hospital
Today might catch Julian by surprise. Does he have more on his plate than he can handle?
An all-new #GH starts RIGHT NOW on ABC! @WilliamdeVry1 pic.twitter.com/zrPnLCUZGs

— General Hospital (@GeneralHospital) November 18, 2019
He's up to no good. We just know it.
What's Next on General Hospital
"The clock's ticking… it's going to get unpleasant." #GH pic.twitter.com/8OCH3tK2Ke

— General Hospital (@GeneralHospital) November 18, 2019
Chase is not someone who is happy with the way things are going for so many people around Port Charles right now, and he's especially frustrated with the way things are going with Finn. He feels, a lot like we discussed earlier with the way fans feel, that what he did was not the right choice. He feels that Finn could have and should have made a different choice in his life, one that did not involve doing what he did in the manner in which he did it. Of course, that's not going to end well for anyone, and we don't know much about it. We do think that we can see things unfold in a spectacular manner, though. Maybe Finn will listen to him, though we do doubt that will ever be a problem that they face together.
Meanwhile, we will find out what is going on with Jax as he confronts Nina. They were friendlier a few weeks ago, but he's not in the mood for her games right now. He's working hard to make things happen as he sees fit, and he feels that she is not on board with his plans. He tried to tell her a while ago that there are very few things that are going down like they seem, and we don't know what that means for anyone. We can only hope that it means that some people will focus on others, and other people will not focus on anyone. We are just excited to see how this will go and how it will unfold in our way of living.
Stay tuned for more General Hospital and be sure to check out TVOvermind daily for the latest General Hospital spoilers, news, and updates.