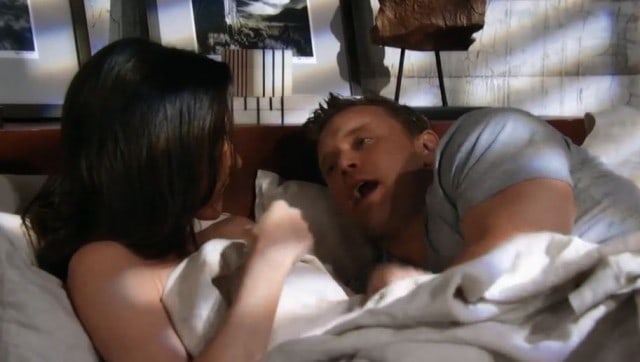 General Hospital is always dramatic, and Monday is no exception to the rule. So much is going on everywhere we turn that we are not even sure where we should look and at what we should focus. We know that so many people are working with people that they don't even like, and we know that everyone here is always out for him or herself without any regard for anyone else. We have known this for a long time. We have to start by asking what Sonny is up to. He's been sharing stories and trying to bond with others, and we think that he might be up to something that will, quite naturally, suit only his agenda.
From there, we know that Anna is finally going to take charge. She's already discovered a great deal more than she wanted to about things she never wanted to know. She made Paul stop in his tracks by shocking him so badly that he couldn't even carry on. We think that it might be time that Anna finally takes the lead and takes charge; she's long over-due for that in the first place. It's her time to finally take control of her life and stop allowing everyone else to do that for her. How long will this new Anna last? Will she go back to her old self before long, or has she had enough?
Tracy is finally feeling better now that she's spoken about her issues, and she's really calmed down a bit. She's always been so aggressive and so confrontational, but Friday is going to bring with it a new side of Tracy. It's a softer, much gentler side. Some people will be shocked to see this side of her, and others will welcome it with open arms. We have to wonder who or what it is that is actually causing her to become this softer and better version of herself. People do not usually change for nothing, and we think there might be a little something to that one. What is it, and will it last?