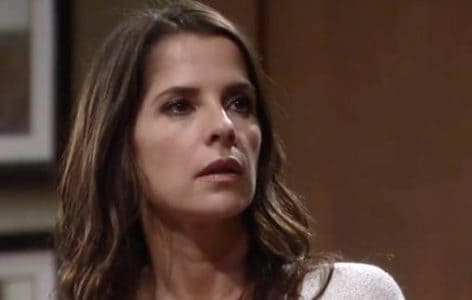 General Hospital fans know that Sam is having a hard time in life right now. Her mother is running for mayor and hasn't really been there for her lately, and her husband is not the man she thought she married all those years ago. She's made some poor choices lately, and we really think she knows this. She knows Jason. She knows him more than anyone in the world, but she chose to leave him and marry Drew anyway. Now all he wants to do is focus on the fact that he doesn't know who he is.
He understandably wants to know more about his past, but he can't do that at the expense of his wife. He isn't there for her right now, and she's not even sure who he is at this point. So when she needs help and has to turn to Jason, is it because she knows she can count on him or because he is the only one who can help her?
She's finding reasons to be near him anytime she can, and we suspect there is a bigger problem than we know at hand. We suspect there is a good chance she might just have a situation on hand she can't control, and we think that she's figuring out this situation is all about the wrong choices she's made lately in her life. Is this something that Jason can help her with when it all boils down to the end of things?