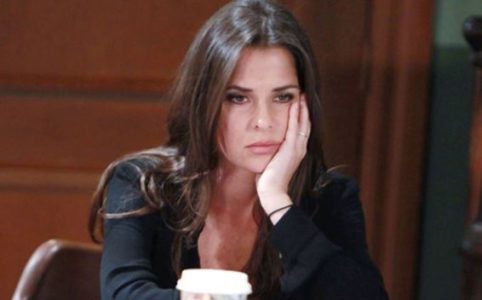 General Hospital fans know Sam has a lot on her mind, and she has no idea yet that Drew is in any trouble at all. She's going to find herself in a situation where she cannot handle how she feels. She feels sad and anxious. She feels upset and overwhelmed, and she feels there is very little she can do with her own life at this point to get things where they need to be. She's run into Jason, the feeling she had for him her entire life are back, and now she's going to be interrupted.
And we have a feeling this interruption is going to lead her to believe that her husband is in trouble. He's been in a situation she didn't know occurred, and she has to find a way to make sure she can handle what's coming. She has a problem. He is in trouble. His car broke down, but it didn't really break down. Someone did something to it and got him right where they wanted him.
She's going to rely on Jason to find his twin and save his life. They have very little else to work on at this point in time, and that means big things might occur for them. Will they be able to get their lives in order to make things happen for Drew? Will they be able to focus on what is happening in their lives and work on what might happen to save him together as a team?