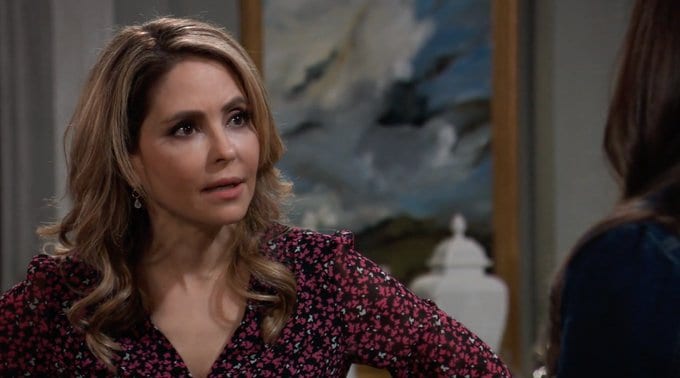 General Hospital fans are loving the Nurses' Ball week. It's always this time of year in May, but it did not happen for us this year. When the show went into a mandatory hiatus in March, they didn't think that they'd be out of work longer than a few weeks. Everyone thought, at the time, they'd be back to work by April 1, but that did not happen. COVID-19 forced officials to shutter the world in almost all accordance, and it's been a situation that few people have enjoyed. While there are perks to being able to rest and spend some quality time really focusing on what is good and right in the world and in our lives, it's been a little more difficult than usual to understand how long this will go on without any end in sight. It's hard to live a life with so much unknown in it, but we are all learning to do just that. The show didn't know it wouldn't be able to film the 2020 Nurses' Ball, and that's been hard.
This week we are taking a look back at Nurses' Balls past, and it's been fun. Today is the second day of this flashback theme week, and we are taking a look at a few things that are exciting. We are in 2014 right now, watching as Luke and Tracy try to figure out what they want from one another. Are they ready to take their new relationship a little bit further, or are they looking to do something that might keep them in a safe zone? We aren't sure, but we are going to see. We are also going to see Spencer convince Nikolas that they have to go to the ball even though Nikolas would rather do anything but go to the ball. We thought we might spend today taking a look back at Luke and his relationship with Tracy. How it worked, what happened, and where it all went wrong.
Their First Marriage
Tracy and Luke were not married once, but twice. They wed for the first time in 2005, and their marriage was a fairly long one in the land of Port Charles (it lasted until 2011). Their wedding was a trick that Luke played on her to extort money from her. He had her son and Georgie go to Las Vegas and tell her that they were going to get married so that he could get her there, get her drunk, and marry her himself. To divorce him, she had to go through some ugly hoops that would have been far too expensive for him to deal with, so she stayed married to him. They were platonically married for a long time, but that changed after a while. They eventually fell in love with one another, and that worked out for them for a short time before they ended their marriage in 2011. It's unconventional, to say the least.
Their Second Marriage
This couple was once again married in 2014, three years after they initially decided to end their first mostly sham marriage. She actually rescued Luke from Cassadine Island in 2013, and they decided that they were very much in love and ready to get married again. He says that Tracy is his soulmate at this point, but Laura wasn't having any of that, and she decides to talk to him at the engagement party to let him know that she still loves him. He calls off his engagement to his 'soulmate,' at that moment. Not because they love one another and want to be together, but because they have to pretend they are a family to get their son back — Lucky was kidnapped. This was hurtful to many, but they had little choice in the matter.
Their second wedding was one that was a lot less salacious, but so many things happened in between that it was not the best one, either. They aren't quite the soulmates that he might like to pretend tha they are, but we are willing to go out on a limb and say that he's pretty important to her and her to him, and we think they could have worked.