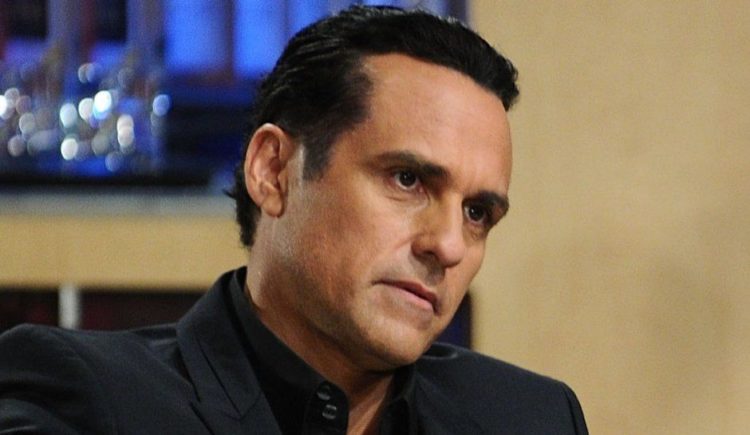 General Hospital fans are a little excited about the way things are going. For one, we all got to see things unfold this week that we think will make for some very fun moments. Our favorite thing so far was watching as Sonny very calmly and nonchalantly decided that there was nothing better in his life than the way he will handle Margaux as she makes her moves on him. She's got to change the way she feels about this situation before she finds herself in big trouble, but we know this is not going to happen. In the meantime, however, we got to see Sonny tell the world that if she wants to take him down, he will give her a fight she never saw coming. And we believe him. He's not a man who will go down. He never went down when he was a mob boss. Now that he's gotten out of that life, he's not about to surrender.
His family is a mess. His wife is in distress. His son lost his baby. His stepdaughter still hates him and cannot keep herself out of trouble. His friends are suffering. His family is a mess. He will not go down because one woman decides that she needs to find him guilty of all kinds of things. His father is sick, his family is in need of what he can offer them, and he's not going to sit back and let Margaux do anything to take him down. This kind of fight is what he does best, and it's what he makes work for all of the people in his life. We cannot wait to see him nail them all to the wall and make this all go away.
What's Happening on General Hospital
https://twitter.com/valentinifrank/status/1051996783105073152?ref_src=twsrc%5Etfw
We love this game, and we want to know if you know where to find these. Think about all the locations, the sets, and the places that people go when they are in Port Charles. Do you recognize this jar of matches or the location in the background? The show will answer Friday, but you can drop your answers in the comment section to see if you can get it right, too.
What's Next on General Hospital
"If Margaux wants to come at me, bring it on." #GH55 pic.twitter.com/CuO0JpZzUL

— General Hospital (@GeneralHospital) October 15, 2018
Drew has some options for his future. He's got to find a way to make sure he gets what he needs for himself, but he also has to find a way to make sure he is getting what he needs from everyone else. There is very little that he cannot do right now, and we think that this is good news for him. He's a person who has a lot to offer, but will he be able to get his situation under control before it's too late? We don't know if he can or cannot, but we do know that he can make a situation work for himself if he puts his mind to it. But right now, he's so confused about his son and all this means to him. Will he be able to get this situation under control before he loses Oscar forever? We do not know.
Sonny has to put his life in perspective. He's got Margaux coming right at him, and there is no way she is going to back down. He has to make sure he's able to get things done to make them right, but he cannot do that. There's a lot happening in his situation, and he has to find a way to make it work for him. Will he be able to get this under control doing what he knows he needs to do, or will he need to find a way to make sure he can keep his family together by prioritizing what is going on in the meantime? All we know is he is putting up a big fight.
Stay tuned for more General Hospital and be sure to check out TVOvermind daily for the latest General Hospital spoilers, news, and updates.
Tell us what's wrong with this post? How could we improve it? :)
Let us improve this post!