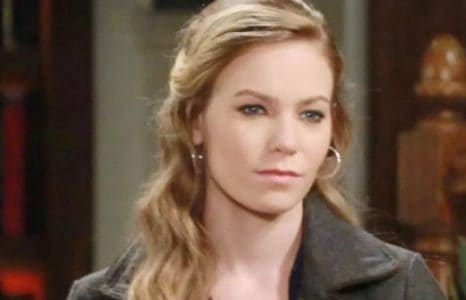 General Hospital fans know Nelle is a liar, and she's got a very early ultrasound to give to the man she is desperately in love with and lying to (again). She's got an ultrasound picture to show Michael as if it might show up as proof that she is pregnant, but there are a million places she could get one and use it as her own. She's not a very happy girl, and she's doing everything in her power to get things done in her own favor.
We know Maxie recently had an ultrasound — right before Faison held a gun to her head and threatened her, and we worry about her baby. We mostly worry that it won't survive or that Nelle will somehow end up with this baby and call it her own. She's not going to get very far where this is concerned, but she might learn that there is a bit more she can do for herself than just stand around and hope for the best.
She's going to need someone to stand by her, and she's got no one. The only people she has in her life are people she happens to have some information on and is blackmailing, and those people might turn on her at any given moment. We don't know what might happen, but we do know there is always a chance she might make a bigger mess of her own life by taking other people down with her; it's her thing.