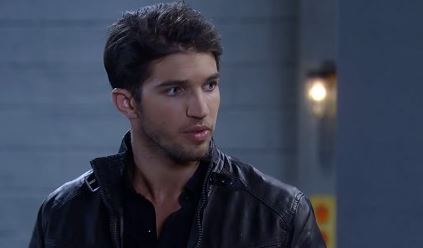 General Hospital fans are going to lose their minds when people begin to see a man who looks just like Morgan show up in Port Charles and start walking around. There are about to be many sightings, and this is going to affect so many lives in a way we cannot even describe. Imagine being the mother and father of a young man who was killed like Sonny and Carly. Their lives were destroyed when they lost their son last year, and they've been through a lot to get over this and move on with their lives. Now people will begin to see a young man who looks just like him all over Port Charles.
It's a look-alike. It's not Morgan. Nelle hired him to do this so that it would drive Carly and Sonny mad and finally put her in control of what she feels is the life she wants. She wants Michael and she's befriended Joss, and it seems to us she doesn't realize just how badly this will affect them, too. She's a woman who just isn't that bright.
She's going to torture an entire family, including the two people in it she wants to be with. And she's just dumb. When Carly and Sonny figure out what she is doing, she's going to end up in bigger trouble than she's even been in before. They will destroy her in a way she never imagined possible, and they might even kill her.