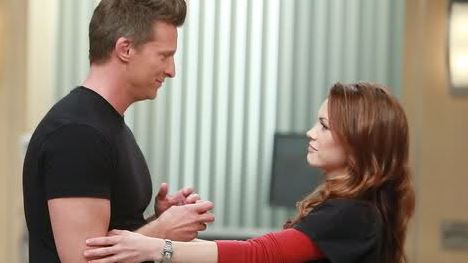 General Hospital spoilers are always so interesting when they have to do with Jason and Liz. These two have been such good friends their entire life. They've been such good friends they even have a son together, and it's been one piece of drama after another. She's going to corner him at the hospital and share a little news with him. She knows it's not going to be news he wants to hear or even welcomes in any way, but we know she has to tell him.
Franco is moving in with her. We all know that he is not Jason's favorite, and Jason is certainly going to remind Liz — and all of us — that this is the truth. She's not going to be happy with his reaction, but she did know it was coming. This means that they will have more than their own fair share of issues in the near future, and it might even mean Jason tries to get custody of Jake at some point to get back at Liz.
Will this ruin their friendship? His marriage to Sam has already done that a bit, and a lot has changed for all of them in the past few years. Will this just make things worse or can they move past it at some point? We just aren't certain they have the capacity to change the way things are going, and we don't know that they can get past what he feels about the man she has moving in with her.