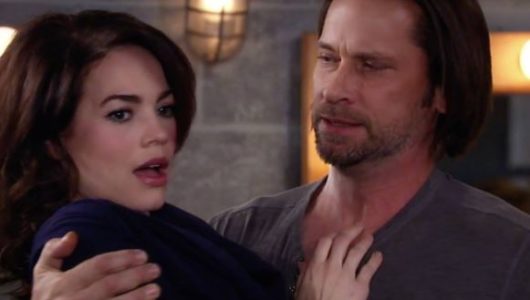 General Hospital fans are watching with a lot of curiosity as Liz and Franco plan their wedding. What happened here? They are engaged to be married, but he's changed to much since he's been with her. He went from being helpful and there for her and her son to being a lying, distant, secret-keeping person who can't seem to be honest about anything. He's so focused on his past he can't seem to figure out that his present and his future are both right here to save him and be with him.
He's going into this wedding barely focused on anything but what he can find out about all the things that happened to him as a child. While we get him wanting to know, we don't get why he is willing to jeopardize his future wife and kids for all this. None of what he is learning is good, it's not making him a better person, and it's certainly not making him feel good about anything in life. Why keep digging?
Now that their wedding is so close, he should give it up and focus on that. But he won't, and we have a feeling that his lack of desire to give up on all of this is going to come back and haunt him in a way he can't even understand. It's not good at all, but he can't seem to stop this poor quest to focus on anything that might help him improve his future. It's too bad.