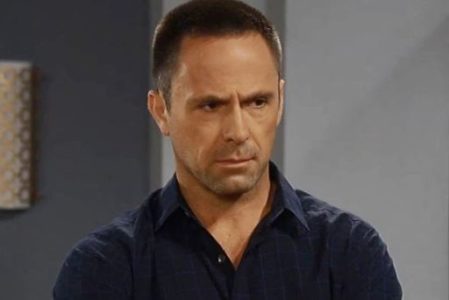 General Hospital fans know Julian has some decisions to make. He's got a lot of trouble in his life right now, but he's less worried about that than he is what is going on with Alexis. He wants to be with his ex, but she seems to have some second thoughts about things. She's not entirely convinced she can do this again. Julian does, after all, bring with him a significant amount of trouble and drama. She doesn't want that in her life. She has too much of her own life to live than she can handle with him. She might not want to be with him, but that won't change the fact that he is about to make a life-changing decision of his own.
Laura is going to find out that not all things are what they seem, either. She's going to get a visit from someone who is very much not who she is expecting, and with that visit comes news she was not expecting. We have no idea who it might be or what it might be, but we know it's going to change the way she looks at life from this point forward.
We are also going to see things change for Valentin as his past is able to catch up to him. He has his little girl to worry about now, and he seems unable to figure out what to do. We know he's been shot and he's not entirely well at the moment, but he seems to be making poor decisions. Will this be the moment things fall apart for good?