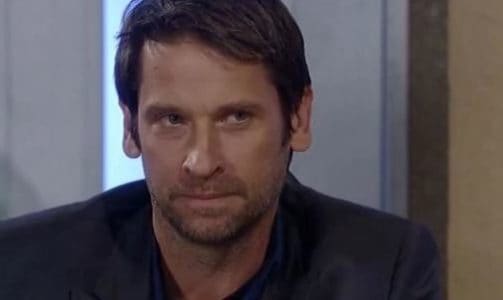 General Hospital fans have learned that Franco is not the monster he was told he was, but that he was the child who worked very hard to keep Drew alive and well and safe and protected from Jim Harvey. He has to prove this to the rest of the world, of course, and he's hellbent on trying to correct the mistakes of the past and the things that someone did to such a young boy who was so vulnerable and alone. And he has some help. He's got Scott and Kevin on his side to help prove this — and the fact that they are working together goes to show just how important this entire situation is to them.
And now we focus on what's most important elsewhere. We get to see them take some names and find some people and make some things right. But we have to ask this question; will Drew ever decide he doesn't hate Franco and vice versa? Franco was led to believe he was a monster who pushed young Drew down the stairs and even killed him, and these two have not been friends.
Will this truth help set them free, or will they continue to worry about the ways and things are going in their lives? We aren't certain how this might play out for themselves, but we do know there is a good chance things might just look up fort hem before much longer. We can't help what's happening, but we can hope it's better.