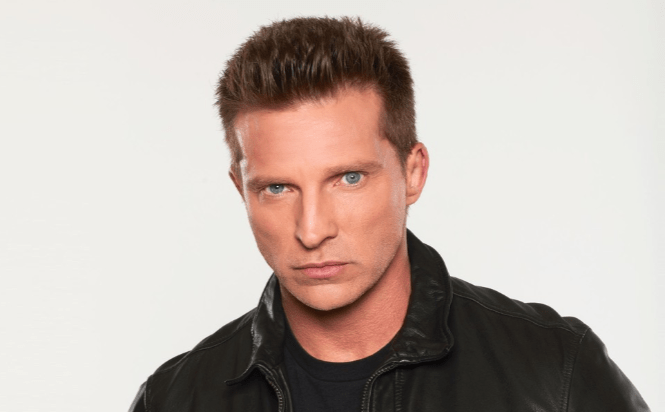 General Hospital fans have a special feeling in their hearts for Jason Morgan. He's a man who has been through so much in his life, and he's changed. He was once a young man who had it all figured out. He was a Quartermaine, though he did not know this all of his life. He had a family who loved him, he had friends who relied on him, and he had a situation that was good. He was a golden child. He did everything well. He was talented, and he was kind, and he was the kind of man who did all the things that were expected of him. He was an all-American good kid, and we loved him. Then his entire life changed, and he was in a horrible car accident after his drunk brother crashed their car. He became a dark, depressed, upset man who never went back. But, we still love him nonetheless. However, this makes us want to go back and look at some of his most important relationships with people who have changed him the most and impacted him the most. You might be surprised by who we think are the most important people he's had in his life.
Emily
She was never a romantic partner of his. She was his adoptive sister, and she was the single most important person in the entire world to Jason. She was his single best friend, the person whom he loved and trusted more than anyone in the world, and the young woman who was there for him more than anyone else was ever there for him. They were closer than close, and they were so sweet to one another. They were the very best of friends, up until the day she died. She was ill for a long time, and he was there for her. However, it was a horrible night for her when she was engaged to Nikolas Cassadine when she was strangled to death by a madman. Her death shocked and upset everyone in the entire family, and no one was more horrified and upset than Jason. He took her death harder than anyone else.
Lila
Again, she was never his romantic partner in life. She was his grandmother, and he loved her very much. So much so that when he had no recollection of his past life after the tragic accident he was in, he woke up with nothing but feelings of resentment and hatred for all Quatermaine family members except for his sister, Emily, and his grandmother, Lila. What does that say about their bond other than it was a strong, beautiful one that worked out well for him and for her? She was a very important person in his life who did help him become the man he is, who helped instill in him a love of the right thing even when he was doing the wrong things. She was good to him, and she was one of the most impactful people in his life. Her death was tragic.
Sonny
Of all the people he has known and loved in his life, we think there is not one living person in his life right now who is more important to him than Sonny. He's done a lot for this man, including pretending to the baby daddy to the baby he was having with Sam when he was married to Carly. You see, Carly is his best friend, and he will not stand by and watch anything happen to her, even when his other best friend cheats on her and makes horrible mistakes. Through that, he fell in love with Sam and has been with her off and on ever since, but he always puts Sonny first no matter what he needs, what he wants, and what he is up to. His bond with Sonny is one that cannot be shaken or broken. They have a brotherhood unlike anything anyone else has in Port Charles, and we kind of love their very dark, very twisted relationship. They have one another's backs, and they always have — and they most certainly always will. They are just like that with one another, and we love it.