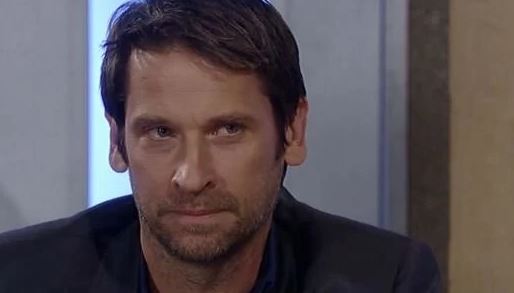 General Hospital fans won't be very surprised to see that Franco is unhappy today. Drew has decided he has some questions for his childhood bestie, and he needs them answered. He wants to know what is happening, why it is happening, and what he can do to make this all go away. And we don't know much about any of it, but we do know there is a good chance this is going to make Franco very uncomfortable.
He's not been very good at keeping secrets, and we all know he's got some things he's learned tucked away and hidden from everyone else. He's not in a place right now where he wants to speak of what he knows, but he knows a lot more than anyone else at this point. And that's not a good thing. Drew is not one to lie to right now. He has no idea who he is, he's in a bad place in his life, and he's questioning everything he's ever known about anything and everything.
That doesn't make for a good combination, and Franco should recognize that. But he doesn't, and he doesn't seem to care that things are not what they seem for anyone he knows. So this means things will take a very ugly turn for him as he manages to get what he wants by lying — because Drew will find out that this is all a lie, and he will not hesitate to take down what he thinks he knows about this man.