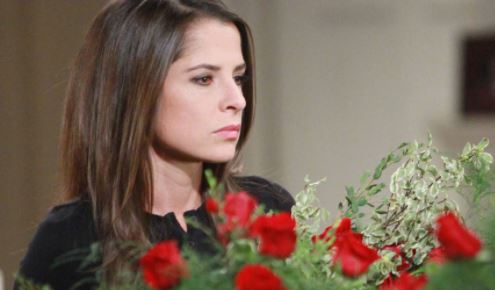 General Hospital fans know Sam's life is in serious danger. She's barely alive right now, and no one can figure out what is happening. She's got a disease, but they have to figure out where it came from. Unfortunately, that's proving to be anything but easy right now. She's got something making her very ill, and she's close to death. Alexis is at the hospital to visit her, but she's not sure what to do or say when she meets with the doctors who are working to save Sam's life.
Julian doesn't know yet what is happening, but he will find out and it will kill him. Will he feel responsible? There's some suggestion that whatever she has was contracted when her aunt — Julian's sister — held her captive. If that's the case, will he be able to blame himself? We just don't know where this is going or who it's going to affect. What we do know is that there is a good chance someone is going to find a reason to make sure their lives are miserable.
We still have no idea what is plaguing her. She's sick and no one can do anything about it. Is she dying? Will Jason be able to help her? Will anyone find where she left Sonny? Does she even have a clue what she did to him or where she left him or even that she did it at all? Will she ever wake up to tell anyone where to find him?