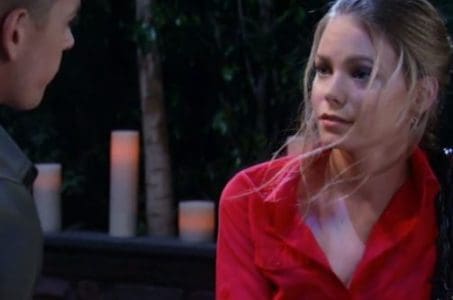 General Hospital fans know that everyone is looking for a way to make sure Michael and Nelle never end up together. We suspect that Nelle sold the engagement ring she had and took the money and donated it to the foundation that Michael's family started for Morgan. It's a sizable donation, and we suspect this after Nina made it very clear to Nelle that actions always speak louder than words, but we aren't certain there is anything we can do to find this out right now. We know Michael suspects.
Will this be what he needs to put him back in a place where he is certain about their future. He is not sure where they stand or how they can work on their own relationship with the way his family feels about her, but she is certain about how she feels about him. She is crazy in love with him and wants nothing more than to be with him. But he isn't sure. He needs more, and maybe this is it.
Except we don't think it'll be enough when we find out that someone is going to learn something that might just turn things around for him again. Curtis is going to find out something in Florida that is going to cause some serious issues in Nelle's life. People really won't want to know what he is about to find out, and she won't want them to find out. What will he learn about her, and how will it hurt her?
Tell us what's wrong with this post? How could we improve it? :)
Let us improve this post!