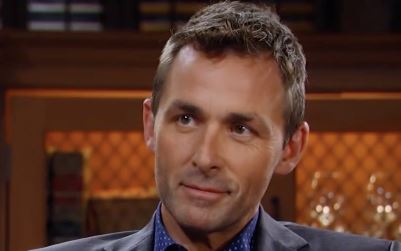 General Hospital fans are ready for what is happening next. We hear that Valentin has to take Charlotte to the hospital. Thankfully, it's not because she is sick or hurt. She wants to be there for her friend, Bailey, who is not doing well. And that is where things are going to go awry. While they are there in the waiting room sitting down and playing together, Lulu will walk in. She wants to talk to him and she wants to make sure he knows where she stands at the moment.
It's going to shock her when he decides to be kind to her rather than to be upset with her or mean to her. He is showing her he is not necessarily a horrible person but that he has a soft side. He is there for his daughter, and he is happy for the update Lulu is offering. He is concerned, and he is shocked by that.
She thinks that she hasn't really judged him fairly, but her husband will disagree. He suspects that he and Ava are working something out together, and he knows they are working together on something. The only problem is that he has no idea what it is or why they are doing it. He wants to find out, but that doesn't look to be entirely possible at the moment. Does this mean he will dig even deeper into his life to find out all he wants to know? We think that's what it means.