The Boys' universe is back again with the third highly anticipated spinoff, Gen V, premiering in September on Prime Video. The Boys is a superhero satire TV show based on the comic books of the same name with a more violent and realistic take on DC/Marvel's favorite superheroes. Gen V follows younger superheroes as they maneuver college life in the superhero-only Godolkin University.
Like The Boys, Gen V isn't afraid of crossing a few moral lines for good TV. According to the trailers released by Prime Video, these college students will be fighting to rank as the best heroes for a chance to work for Vought International. So expect exploding body parts, tons of blood, and death in this Prime Video series about the young and powerful heroes of the next era. Below is everything you need to know about Gen V!
Gen V Plot Details

Gen V's plot is centered around college superheroes studying at Godolkin University with tons of blood, social and political commentary, and mysteries to be uncovered. The series' main star is Marie Monroe (Jaz Sinclair), a blood-bender freshman who joins the school and has to navigate the popularity contest for a chance to become one of the first black women to join The Seven. However, dark secrets about the university come to light, which forces the young supes to come to terms with what kind of heroes they want to become. These students will do anything for the top spot during the next superhero draft.
Think Sky High and X-Men's Mutant Academy with a dark spin that fans have come to love in The Boys. Godolkin University is America's only superhero college with alums like The Deep (Chance Crawford) and Queen Maeve (Dominique McElligott), making it the best and only path to getting a spot on the seven. With their moral and sexual boundaries put to the test in this Hunger Games-like series, fans are in for a wild ride.
While Gen V mainly focuses on the kids, the adults will also get plenty of screen time and drama. The series will feature guest star Clancy Brown, part of Godolkin's faculty, who boasts of teaching famous superheroes like Queen Maeve, The Deep, and A-Train. Shelley Conn will also star as the university's Dean (a human), with years of experience dealing with young metahumans who want to change the world. The series will also be connected to The Boys universe with characters from the show making appearances in Gen V. Expect appearances from Jessie T. Usher, Claudia Doumit, P.J.Byrne, and Colby Minifie in this upcoming spinoff. Fans might also recognize characters from another spinoff, The Boys Presents: Diabolical that premiered in March 2022.
Gen V Release Date
Gen V will be released on September 29 on Prime Video. The premier will feature three episodes, with weekly episodes released every Friday on Prime Video. Filming of Gen V started in May 2022 and wrapped in September of that year. While Prime Video expects the series to be a success and already has plans for season 2, fans must wait until the writer's strike is resolved for an official second season announcement.
Is There a Gen V Trailer?
There are currently two trailers for The Boys spinoff, Gen V. For fans who loved The Boys' dark, gritty, and violent world, the first-look trailer, released on December 3, 2022, didn't disappoint and promised all the gore they expected. The major difference was that this series would follow college students working towards becoming part of Vought's The Seven.
On July 24, the official teaser trailer was released, featuring more dialogue and clips from the main cast, like Jaz Sinclair as Marie Moreau, Chance Perdomo as Andre Anderson, Patrick Schwarzenegger as Golden Boy, and Lizzie Broadway as Emma Shaw, among other sups. It also gave fans a glimpse of the college student's goals, extracurricular activities, and motivations. The teaser trailer also revealed that cameos from some of The Boys' cast members will be featured in this new series.
Who Is Making Gen V?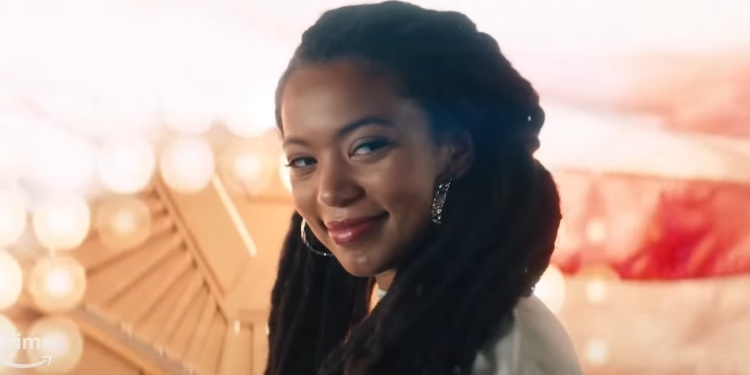 Gen V will be produced by Amazon Studios, Kripke Enterprises, and Sony Pictures Television Studios. Gen V was developed by Craig Rosenberg, with The Boys showrunner Erick Kripke serving as an executive producer on the show. The showrunners are Tara Butters and Michele Fazekas. Other executive producers on this spinoff series include Ken Levin, Jason Netter, Darrick Robertson, Seth Rogen, James Weaver, Pavun Shetty, Evan Goldberg, Zak Schwartz, and Garth Ennis.