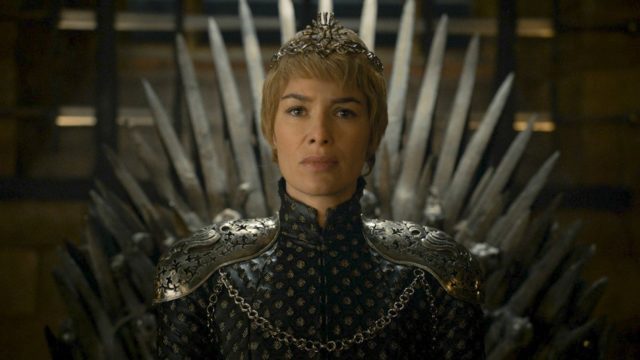 In the fictional world Lena Heady plays Queen Cersei on Game of Thrones. In real life Lena Headey is extremely generous with her time when it comes to speaking with fans. Only last week Headey had a very lengthy set of Twitter posts that went into great detail about anxiety and depression. She opened up all about her struggles and mental health as a whole. Fans were appreciative of her candor but that's something Headey is extremely consistent with. This week her Twitter responses were a bit lighter but one that shot out was one in which a fan asked her about playing the part of Cersei. Here's how the exchange went down.
@IAMLenaHeadey I have to embody Cersei for a class next week. Any advice? #acting #homework

— M. Browne (@Brownemint) April 18, 2017
Headey, being the responsive and nice person that she is, offered up some advice on playing the role:
You have to have an exterior which hides a dark powerful storm. Sit tight and know that NO ONE has ANY idea of what you're capable of. https://t.co/ZHcPeDqVAQ

— lena headey (@IAMLenaHeadey) April 18, 2017
Normally I could just stop right there but given that Game of Thrones is notorious for keeping plot details under the vest, should we make a real reach here? Could that be a veiled hint that Cersei is destined for even more destruction in Season 7? Like I said, that may be reading too much into things, but one thing is for certain – Browne is surely going to do well in acting class next week.
Save