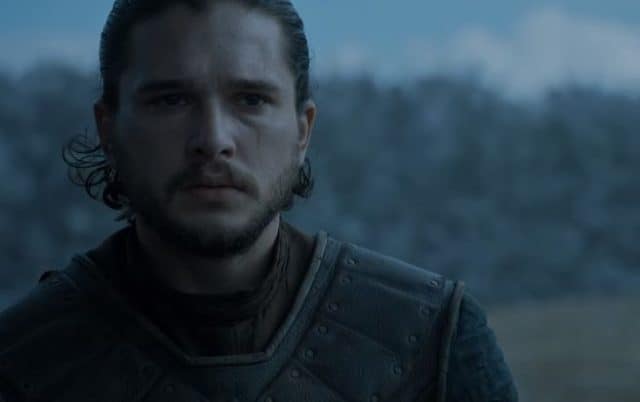 Game of Thrones fans have been waiting all season long to see Jon Snow lead his army against Ramsay Bolton and take back Winterfell alongside his sister, Sansa. Now, the time is finally here, as next week's installment, titled "Battle of the Bastards," will feature the epic showdown between Jon and Ramsay as their armies clash in what could potentially be Season 6's best episode.
So why do I think that "Battle of the Bastards" could be the greatest installment in what has possibly been Game of Thrones' best season yet? Not only does this battle feature many important characters that we care about, including Jon, of course, but also the likes of Sansa, Davos, and Tormund, but it also could finally mean the end of Ramsay Bolton, the fantasy drama's most despicable villain (yes, I'd say he's worst than Joffrey).
Plus, "Battle of the Bastards" is directed by Miguel Sapochnik, who helmed the best episode of Season 5, the incredible "Hardhome," which featured the insane attack from the White Walkers and the first appearance of the Night King. From the little bit of the battle that we see in the trailer below for next week's episode, it appears the Sapochnik will be on his A-game yet again.
With so much action and emotion in store for viewers, "Battle of the Bastards" is easily the most anticipated episode of Season 6. Here's hoping it lives up the hype.
Game of Thrones airs Sundays at 9 p.m. on HBO. Check out the trailer for "Battle of the Bastards" below:
Game of Thrones fans, what do you think will happen in "Battle of the Bastards"? Will Jon and Sansa be able to retake Winterfell, or will Ramsay's forces be too strong? Who do you think will survive the battle, and who do you think will die? Comment below and let us know.
[Photo via YouTube]
Tell us what's wrong with this post? How could we improve it? :)
Let us improve this post!