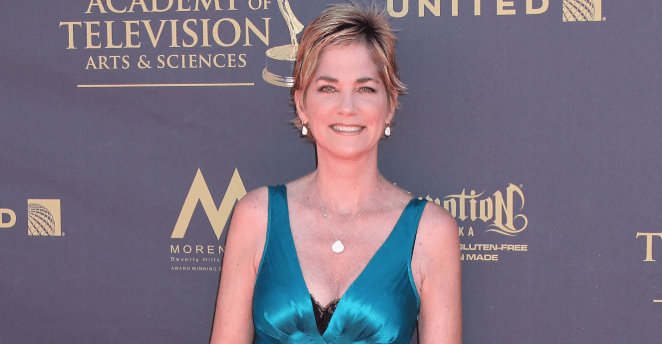 Days of Our Lives fans are trying to make it possible for fans to learn some fun facts about all the people who do so much work on this show, and we are taking on the role of sharing fun facts about all the 2019 Emmy nominees and winners. On this day, we are highlighting the lovely Kassie DePaiva and her gorgeous role as Eve. She's been on the show and off the show for a long time, and we always love to see her come back. She's got a lot of talent to offer, and she's a spectacular human in every aspect of this situation. She's been given the chance to work through the years on various soaps, and her talent shows. She's the kind of woman who leaves a mark wherever she goes, doing whatever she does, and working through her issues. It's great stuff, and we love it. She was nominated for Best Supporting Actress, and we feel it was worth it.
She's Married to a Costar
She's a married woman, and her wedding was to a man who she once worked with. Long before she was playing the role of Eve on Days, she was working hard to play the role of Blair Cramer on a show called One Life to Live. She was out to get anything she wanted playing a scheming woman who would hurt anyone and do anything to anyone who was in her way. Not much has changed in her role except the name of the character and the fictional town in which she lives and works, but we are so excited about it.
She married her costar, James DePaiva, and that shocked the world back in 1996. They eloped to Kentucky, and fans thought that was an amazing thing that they did not see coming. They were having some good fun together, and then they were working on things that go outside of their normal comfort zone. They worked together, lived together, and they got married, and they've been making it work for more than 20 years.
Their Son Was Born Deaf
As the mother of a son who was born partially deaf in both ears, I relate to Kassie DePaiva. She is a woman who gave birth to a son more than 20 years ago who was born deaf in both ears. Her son is able to hear thanks to the cochlear implants he was given when he was but a child, and she is very involved in the world of hearing. She is someone who is very much for those who want to hear but cannot hear on their own. She is a woman who is after our own hearts, and we love that about her.
She's A County Singer
Before she was an actress with Emmys and nominations and a famous face, she was a country music singer. She was someone who wanted to get into the business of singing more than anything else that she did in her life. She was a woman who had to get her life in order, and she took a job acting. But, that doesn't mean she didn't get to do some fun stuff with her musical career. She was fortunate enough to sing solo at the Grand Ole Opry when she was all of 18. That's not something many people get to say they did, and we are so excited about it.
Her Husband Has Famous Relatives
Through marriage, she is directly related to the 17th President of the United States. Her husband, James DePaiva, is a descendant of the late former president, and that makes a very cool story. He's a California-born man, and she is a Kentucky-born woman who is very embroiled in her southern roots. She is someone who is happy to be where she is, and so is he. We feel that they make a lovely couple with so much to look up to. But, what a fun fact to get to say that you are related to someone who got to sit in the White House and make things work out for the good of the great nation in which we call ourselves at home? That's a fun fact.